SVS and JL Audio are two renowned and well-respected brands in the audio industry that produce high-quality speakers, headphones, soundbars, and subwoofers.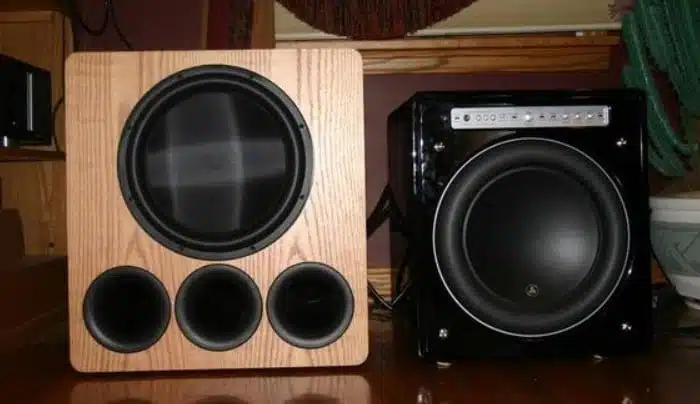 In this article, we will give a general overview of both brands, looking specifically at sound quality, durability, price, and so on. Of course, each brand has different devices at different price points, however, we will compare them as closely as we can.
SVS products are known for their excellent sound quality and powerful bass, while JL Audio products are known for their high-quality sound and construction.
Read on to learn more.
SVS and JL Audio Comparison Table
| Criteria | SVS | JL Audio |
| --- | --- | --- |
| Brand Reputation | Highly regarded for producing high-performance subwoofers and speakers. | Well-respected in the audio industry, known for high-quality marine, home, and car audio products. |
| Sound Quality | Emphasizes accurate and impactful bass reproduction, suitable for home theater and music. | Known for delivering precise and powerful bass, especially in marine and car audio applications. |
| Build Quality/Design | Builds sturdy subwoofers with a focus on performance and often features a sleek, modern design. | Known for robust construction, especially in marine products, and designs that withstand harsh environments. |
| Product Range | Specializes in subwoofers for home audio and home theater applications. | Offers a broad range, including marine audio, car audio, and home audio products. |
| Pricing | Offers subwoofers across various price points, providing options for different budgets. | Falls in the mid to high-end price range, reflecting the premium quality and performance. |
| Features | Includes features like high-powered amplifiers, customizable settings, and wireless connectivity. | Features advanced technologies such as patented subwoofer drivers and marine-specific design considerations. |
Before we continue, you can check out similar comparisons in the series:
Pros and Cons of SVS:
Pros: Known for producing high-quality subwoofers and speakers with excellent sound quality and strong bass response. They offer a wide range of products at different price points, so there is something for everyone.
Cons: Some of their products can be expensive, and some users have reported issues with durability.
Pros and Cons of JL Audio:
Pros: Known for producing high-quality car audio products, including speakers, amplifiers, and subwoofers. Many of their products are well-regarded for their sound quality and value for money.
Cons: Some users have reported issues with the durability and reliability of some of their products.
Quick History
SVS Quick History
SVS was founded by a group of audio-loving engineers, in 1998.
The innovation was driven by the need to create world-class, immersive, and affordable subwoofers and amplifiers. The company is based in Youngtown, Ohio, and currently produces speakers, subwoofers, and cables.
JL Audio Quick History
James Birch and Lucio Proni started out making home speakers and components, the company they founded in 1975 was named JL Audio —from their initials.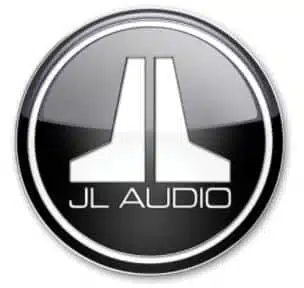 They produce home, marine, and mobile audio products (they are one of the earliest mobile audio pioneers), but are best recognized for their subwoofers. The company headquarters is located in Miramar, Florida, and they have several award-winning designs and innovative technologies to their name
Sound Quality
SVS Sound Quality
SVS's designs are produced by a top-notch acoustic engineering team that combines sophisticated technology, precision engineering, exhaustive lab, real-world testing, and a deep passion for audio excellence.
The company produces reference-grade loudspeakers with coherent soundstage and pinpoint imaging, superb detail, and sonic transparency. The subwoofers also deliver a great audio experience and come with a 5-year unconditional warranty.
As an example, the SoundMatch 2-way crossover is used with a tapered array design that helps minimize beaming and creates an expansive, focused, and precise soundstage. The Precise tuning of SoundMatch Crossover also helps deliver pinpoint accuracy of highs, mids, and lows.
The acoustically optimized 1-inch aluminum dome tweeters and high-output 4.5-inch midrange drivers ensure the delivery of high-quality sound.
JL Audio Sound Quality
JL Audio's commitment to excellent quality is evident in all aspects of its products, especially the sound quality.
They produce products that have cool midtones, crisp highs, and heavy-hitting bass for bass lovers. The expertly engineered drivers and on-board DSP ensure a balanced and natural sound production.
Features
SVS Features
Here are some of the striking SVS features:
Active digital crossover
Compact, stylish, and acoustically refined cabinets
192kHz/24-bit lossless streaming
Mono or stereo playback options
Subwoofers feature active dual opposing 8-inch drivers
JL Audio Features
Here are some unique and enriching features that make using JL Audio devices a pleasant experience:
Digital Automatic Room Optimization (D.A.R.O.) flawlessly optimizes the sound to match the room's acoustics
Advanced Digital Signal Processing for balanced audio reproduction
App support for iOS and Android
Up to 8-channel on the amplifiers
Build Quality
SVS Build Quality
The build quality of SVS speakers and subwoofers is pristine, with tapered edges known as chamfers used to minimize edge diffraction. Acoustic enhancements such as shorting rings and a tweeter diffuser add performance-driven style to the speakers. These are packed into compact and appealing cabinets available in stunning piano gloss black or premium black ash finish.
JL Audio Build Quality
They make use of materials such as fiberglass-composite, aluminum and wooden cabinets to ensure enough rigidity to avoid audio distortion and ensure lasting use.
JL Audio's trademark handcrafted glossy and texture-coated finish only enhances the quality materials used above.
The premium drivers used in their devices are carefully produced for the excellent performance these devices display.
Ease of Use
SVS Ease Of Use
SVS added physical controls directly to its active speakers to make it easier to control the volume, choose the inputs to use, or pause playback directly. The speakers are also easy to mount.
JL Audio Ease Of Use
JL Audio fits their device with several user-friendly features such as large backlit controls, a bright LCD display with day/night modes on some devices. The installation is easy and brisk, especially with the use of their mobile app.
Cost
SVS Cost
Here's a range of prices for SVS speakers and subwoofers:
Speakers: $200 – $1000
Subwoofers: $500 – $2000
JL Audio Cost
JL Audio devices deliver quality performance at affordable prices as listed below:
Amplifiers: $100 – $1800
Subwoofers: $70 – $2600
Speakers: $200 – $1600
Space Requirements
SVS Space Requirements
The speakers are built into compact cabinets that are easy to mount anywhere. The subwoofers are also decently built with smooth edges and small cabinets that take very little floor space.
JL Audio Space Requirements
The largest of JL audio devices are their floor standers and hefty amplifiers. They have devices in both size extremes, and their products occupy just enough space as required for that device category.
The Gotham g213v2 subwoofer measures 867 x 546 x 610 mm and weighs a massive 168 kg while the relatively smaller Fathom IWSv2 in-wall subwoofer measures 89 x 442 x 455 mm and weighs 15.9 kg.
Remote Controls
SVS Remote Controls
SVS remote controls help you seamlessly control speakers and subwoofers without changing your sitting position. Moreover, you can now control the SVS subwoofers with a wireless SVS app. This app works in a similar way as wired remote controls.
JL Audio Remote Controls
JL Audio has several custom remote controllers for tuning and performing rudimentary control functions. The JL Tun Express and Tun Mobile are JL Audio's mobile apps for device control and tuning.
Connectivity Options
SVS Connectivity Options
SVS supports several connectivity options as listed below:
Bluetooth with aptX and AAC for high-fidelity streaming from iOS and Android devices
Dual-band Wi-Fi for direct streaming
DTS Play-Fi app control
AUX
Optical and line-level inputs for high-fidelity sound from gaming consoles, TVs, AV receivers, CD players, turntables, etc.
Ethernet input for hard-wired internet connection
USB port for adding an SVS SoundPath wireless audio adapter
and charging mobile devices
JL Audio Connectivity Options
There are several connection options when it comes to a JL device. Some of the several options available are XLR, RCA, USB, optical, coaxial and auxiliary input, and Bluetooth and Wifi.
Power Range
SVS Power Range
SVS speakers deliver a wide range of power with output as high as 720 watts. The subwoofers feature all-new 12-inch SVS drivers delivering up to 550 W RMS and over 1,500-watt peak power amplifiers.
JL Audio Power Range
JL Audio devices can produce large amounts of raw power, which makes them the product of choice for outdoor use.
Compare the mind-numbing 4500W peak power of the Gotham g213v2 subwoofer and the equally exciting 2000W of the Fathom IWSv2-SYS-213 in-wall subwoofer. Most JL Audio devices lie within the 60W–4500W power range.
Frequency Response
SVS Frequency Response
The speakers have a frequency response of 48 Hz – 25 kHz, while the subwoofers work from 17 Hz to 270 Hz.
JL Audio Frequency Response
JL Audio devices effortlessly cover a wide frequency range. Most of their devices tend to be bassy which is not a big issue, especially for bass enthusiasts.
The Gotham g213v2 subwoofer has a frequency response from 19Hz -112 Hz. The more balanced M3-650 VEX speakers cover 100Hz – 25KHz. The frequency response spectrum for JL Audio devices is from 10Hz to 25KHz.
Conclusion
SVS puts out high-quality sound with clear and crispy treble. Many of their speakers are audiophile-grade and their subwoofers are powerful. There are a good range of products to meet every budget. This is why if you are looking for good speakers, SVS should be in your top list. JL Audio manufactures devices that fit into many use scenarios, and their world-class subwoofers are a great addition to any existing sound system. But most importantly, all these come at reasonable prices.