Sennheiser and Marshall are two renowned and well-respected brands in the audio industry that produce high-quality speakers, headphones, soundbars, subwoofers, and amplifiers.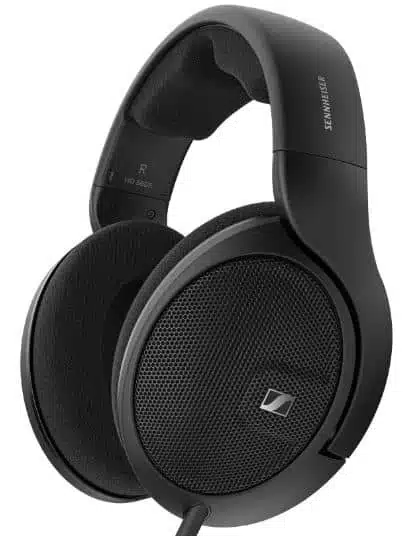 In this article, we will cover a general overview of both brands, looking specifically at the sound quality, durability, price, and so on. Of course, each brand has different devices at different price points, however, we will compare them as closely as we can.
Sennheiser products are known for their excellent sound quality and wide range of products, while Marshall products are known for their high-quality sound and stylish design.
Sennheiser and Marshall Comparison Table
| Criteria | Sennheiser | Marshall |
| --- | --- | --- |
| Brand Reputation | Renowned for high-quality audio products, especially headphones and microphones, with a focus on audiophile-grade equipment. | Well-known for its legacy in guitar amplifiers and later expanding into headphones and speakers. |
| Sound Quality | Emphasizes high-fidelity sound reproduction, often with a natural and detailed audio presentation. | Known for delivering a signature rock and roll sound, characterized by a powerful and dynamic audio profile. |
| Build Quality/Design | Known for sturdy construction and comfortable designs, often with a focus on premium materials. | Emphasizes durable construction, often featuring iconic and vintage-inspired designs, especially in guitar amplifiers. |
| Product Range | Specializes in headphones, earphones, and microphones, offering a wide range of audiophile-grade audio solutions. | Initially known for guitar amplifiers, now offers a range of audio products including headphones and portable speakers. |
| Pricing | Falls in the mid to high-end price range, reflecting the premium quality and audiophile-grade performance. | Varied pricing, with options available for different budgets, often offering a balance between quality and affordability. |
| Features | Features advanced audio technologies and innovations, such as noise-canceling and high-quality drivers. | Known for the classic rock sound signature and iconic designs, especially in guitar amplifiers. |
Before we continue, you can check out similar comparisons in the series:
Pros and Cons of Marshall:
Pros: Known for producing high-quality amplifiers and speakers with a distinctively vintage design. Many of their products are well-regarded for their sound quality and build quality.
Cons: Some of their products can be expensive, and some users have reported issues with durability.
Pros and Cons of Sennheiser:
Sennheiser is a well-respected brand in the audio industry, known for producing high-quality headphones, microphones, and other audio products. Here are some pros and cons of Sennheiser products:
Pros:
Known for producing high-quality audio products with excellent sound quality and build quality.
Strong reputation in the audio industry.
Offers a wide range of products to choose from.
Cons:
Some products may be on the expensive side.
May not have as wide of a product range as some other brands.
Quick History
Sennheiser Quick History
Sennheiser was founded in 1945 in a laboratory called Laboratorium Wennebostel (Lab W) by Fritz Sennheiser and seven other engineers of the University of Hannover. Lab W started producing microphones in 1946 with DM1 and in 1947 with DM2.
The company produced many different products, including the Noise-Compensated microphone (DM4) and miniature magnetic headphones, before it was transformed into a limited partnership (KG) in 1973.
In 1982, Sennheiser started producing modern wireless microphones and won the 59th Academy Awards for its MKH 816 shotgun microphone.
Sennheiser is headquartered near Hannover, in the municipality of Wedemard, Germany. Today, Sennheiser is well known for producing professional-grade headphones and microphones.
Marshall Quick History
Marshall, also called Marshall Amplification, is a company that is well-known for the production of crunchy-sounding amps. Jim Marshall, a successful drummer and drum teacher, started the company in 1962, with its headquarters now in Bletchley, Milton Keynes, England.

Some of the world's best bands and musicians have praised Marshall's equipment. Products produced by the company include amplifiers, headphones, subwoofers, and speakers.
Sound Quality
Sennheisser Sound Quality
Sennheiser produces robust headphones with versatile performance built with an ANC system (active noise-canceling technology).
ANC blocks out the low rumble of plane engines and vehicles together with ambient chatter. With aptX and aptX-LL codecs, these headphones deliver incredible sound quality with lower latency.
The bass is heavy and decently adds extra thump, rumble, and boom to mixes. This makes Sennheiser headphones more suited for genres like EDM and hip-hop.
In addition, the infrared transmission technology and the multi-channel RF wireless transmission technology contribute to the popular Sennheiser sound signature.
Marshall Sound Quality
The company had surpassed expectations in terms of sound quality and had become one of the most well-known brands since 1962.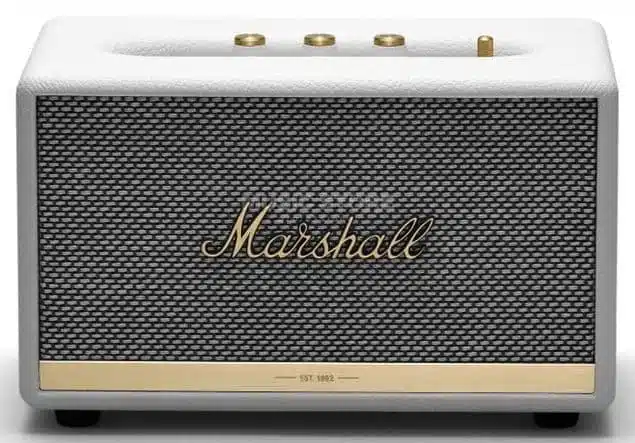 They are especially popular for producing products that sound "crunchy" and loud, and their amps and speakers are popular among rock and metal players. Although some Marshall devices have an anemic and weak low end, the treble and mid-range are crystal clear.
Features
Sennheiser Features
The following features are characteristic of all Sennheiser headphones:
Modular construction that makes it easy to repair or replace parts
Snug fit
Excellent cup padding
Air Traffic Control
Professionally inspired
Total harmonic distortion <0.08% (1kHz, 94 dB)
Resonator chamber to remove masking resonance
Para-aramid reinforced cables
German-made 7mmXWB transducer – for naturally balanced sound
Intuitive controls
Lightweight (around 140 grams)
Supra-aural design
Marshall Features
The majority of Marshall products have a classy design and are highly durable. Below are some Marshall device features that make their devices user-friendly:
Dual-host functionality (allowing you to connect and switch between two Bluetooth devices)
Marshall mobile app to customize or control the sound
Micro USB port.
Microphone connectivity
Bluetooth and microphone connectivity
Build Quality
Sennheiser Build Quality
The headphones are built with a rugged and flexible design. The durable metal hinge and sliders add an appealing style.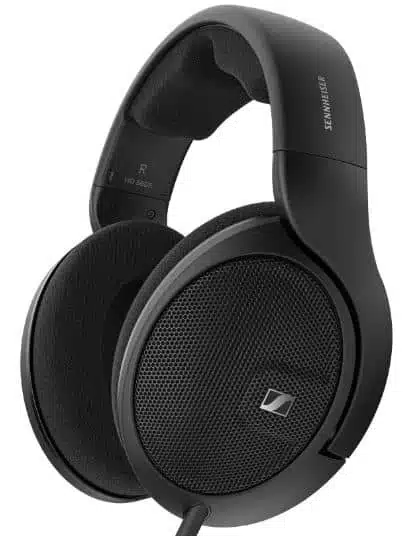 Even for long periods of use, they often remain in good condition. The latest ones are made from ZR01 amorphous zirconium, a metal used to drill the face of Mars, ensuring toughness and longevity.
Marshall Build Quality
Compared to other audio products in today's market, Marshall devices have an averagely good build quality. Marshall headphones are made of vinyl and plastic mix with a lot of padding for added comfort.
Some Marshall devices are built with a leather-clad exterior, brass fittings, a cloth grille, and of course, the iconic Marshall logo. Most speakers have rubber feet on the bottom to keep them from shifting and to preserve the surface they are placed on.
Ease of Use
Sennheiser Ease of Use
Sennheiser headphones come with various connectivity options making them very easy to connect and use for multiple occasions.
The customizable touch controls put you in control of your listening experience, from audio and phone calls to Siri and Google Assistant.
Marshall Ease Of Use
Marshall devices are easy to use and set up due to their ergonomic features. The Marshall app is available on both the Android and Apple stores, making it very convenient to use on any device. Users can also consult the guide booklet if they are having trouble setting it up.
Cost
Sennheiser Cost
Headphones: $20 – $500
Microphones: $50 – $1000
Marshall Cost
There are lots of audio manufacturers that sell at a higher price than Marshall, but this doesn't mean that Marshall's products are cheap. Below is the price range for different types of Marshall products:
Speaker: $150 – $500
Headphones are sold for around $150
Amplifiers: $150 – $500
Space Requirements
Sennheiser Space Requirements
Sennheiser headphones are perfectly built for the ear. Whether you are buying over-ear, on-ear, or in-ear headphones, their construction is compact and easily fits the head and ear without exerting extra pressure.
Besides, the headphones are lightweight, and wearers may not feel the weight even after longtime use.
Marshall Space Requirements
Marshall produces some portable devices that take up less space in the room, while they also produce some heavy and wide space-consuming speakers. Hence, depending on the product you're buying, you should put your available space into consideration.
Remote Controls
Sennheiser Remote Control
Although Sennheiser headphones do not come with remote controls, they support wireless streaming such as Bluetooth listening.
Also, you can control some of your Sennheiser headphones with the Sennheiser Smart Control app. The app helps you access firmware updates and allows you to choose adaptive ANC and anti-wind ANC for the first noise-canceling level.
Marshall Remote Controls
Most Marshall devices don't have a remote control. One of the devices that comes with one is the Marshall electronics IR remote control for cameras, which allows you to handle several of the camera's settings, including presets (up to six), zoom, focus settings, white balance adjustment, and more, from a distance of about 10 metres.
Connectivity Options
Sennheiser Connectivity Options
Here are the connectivity options for Sennheiser:
Bluetooth multipoint
Fast auto-connect
SBC
aptX
aptX LL
AAC
Wired listening with a 2.5 mm cable
Marshall Connectivity Options
Here are the main connectivity options compatible with most Marshall speakers:
Power Range
Sennheiser Power Range
Sennheiser headphones consume very little power to deliver incredible sound quality. Besides, the potable ones utilize either rechargeable or non-rechargeable AAA batteries and will deliver up to 100.45 dB/mW SPL.
Marshall Power Range
Marshall products do not really consume power compared to some other products. The power produced by their products ranges from 30 watts to 200 watts max. Marshall amplifiers output about 240 watts of power.
Most of their smaller products come with inbuilt batteries that are rechargeable.
Frequency Response
Sennheiser Frequency Response
Sennheiser headphones perform well and widely exceed limits with ranges of 4 Hz to 51 kHz. The wide range helps prevent bass or treble roll-offs. Users also feel more frequencies and get a more immersive listening experience.
Marshall Frequency Response
Marshall products' frequency ranges from 20Hz to 22KHz, which is quite okay, but of course, it varies depending on the kind of product you're buying. For example, the Marshall Kilburn speaker has a frequency of 62Hz to 20KHz and the Marshall Woburn Bluetooth speaker has a frequency of 35 Hz – 22kHz.
Conclusion
Sennheiser produces high-quality headphones and microphones. The devices support numerous features and are energy efficient. They are, however, more expensive than the competition. Marshall Company, since its establishment, has been producing easy-to-use and inexpensive devices that don't even consume much power. You will most likely find a fit for your needs, irrespective of your taste and budget.