As an Amazon Associate, we earn from qualifying purchases made on our website.
Sennheiser and Beyerdynamic are two renowned and well-respected brands in the audio industry that produces high-quality speakers, headphones, soundbars, subwoofers, and amplifiers.
In this article, we will cover a general overview of both brands, looking specifically at the sound quality, durability, price, and so on. Of course, each brand has different devices at different price points. However, we will compare them as closely as we can.
Sennheiser products are known for their excellent sound quality and wide range of products, while Beyerdynamic products are known for their excellent sound quality and wide range of products.
Pros and Cons of Sennheiser:
Sennheiser is a well-respected brand in the audio industry, known for producing high-quality headphones, microphones, and other audio products. Here are some pros and cons of Sennheiser products:
Pros:
Known for producing high-quality audio products with excellent sound quality and build quality.
Strong reputation in the audio industry.
Offers a wide range of products to choose from.
Cons:
Some products may be on the expensive side.
May not have as wide of a product range as some other brands.
Pros and Cons of Beyerdynamic:
Pros: Known for producing high-quality headphones and microphones with a balanced, natural sound. Strong reputation in the audio industry.

Cons:

Some products may be on the expensive side.
Quick History
Sennheiser Quick History
Sennheiser was founded in 1945 in a laboratory called Laboratorium Wennebostel (Lab W) by Fritz Sennheiser and seven other engineers of the University of Hannover. Lab W started producing microphones in 1946 with DM1 and in 1947 with DM2.
The company produced many different products, including the Noise-Compensated microphone (DM4) and miniature magnetic headphones, before it was transformed into a limited partnership (KG) in 1973.
In 1982, Sennheiser started producing modern wireless microphones and won the 59th Academy Awards for its MKH 816 shotgun microphone.
Sennheiser is headquartered near Hannover, in the municipality of Wedemard, Germany. Today, Sennheiser is well known for producing professional-grade headphones and microphones.
Beyerdynamic Quick History
Beyerdynamic GmbH & Co. KG, more commonly known as Beyerdynamic is a German company that manufactures headphones, microphones, conference systems and wireless audio systems.
It was founded in 1924 by Eugene Beyer with headquarters in Heilbronn, Germany. Beyerdynamic devices are used by numerous recording studios, musicians and public events worldwide.
Sound Quality
Sennheisser Sound Quality
Sennheiser produces robust headphones with versatile performance built with an ANC system (active noise-canceling technology).
ANC blocks out the low rumble of plane engines and vehicles together with ambient chatter. With aptX and aptX-LL codecs, these headphones deliver incredible sound quality with lower latency.
The bass is heavy and decently adds extra thump, rumble, and boom to mixes. This makes Sennheiser headphones more suited for genres like EDM and hip-hop.
In addition, the infrared transmission technology and the multi-channel RF wireless transmission technology contribute to the popular Sennheiser sound signature.
Beyerdynamic Sound Quality
The audio quality of Beyerdynamic devices is nothing short of extraordinary. The Tesla drivers used in some of their devices are very efficient, tonally neutral and accurate. The lack of an equalizer in some devices ensures that the sound output is pure and unrefined with great audio reproduction.
In general, Beyerdynamic is critical listening headphones and offer overall better great audio reproduction than many brands out there, including Sennheiser.
The headphones can be open, semi-open and closed-backs for various tonal and noise-canceling functions.
Features
Sennheiser Features
The following features are characteristic of all Sennheiser headphones:
Modular construction that makes it easy to repair or replace parts
Snug fit
Excellent cup padding
Air Traffic Control
Professionally inspired
Total harmonic distortion <0.08% (1kHz, 94 dB)
Resonator chamber to remove masking resonance
Para-aramid reinforced cables
German-made 7mmXWB transducer – for naturally balanced sound
Intuitive controls
Lightweight (around 140 grams)
Supra-aural design
Beyerdynamic Features
Headphones and microphones, which are Beyerdynamic's major products, do not need a lot of features to perform excellently. Here are some features your device can come with.
Circumaural audio output
MIY Beyerdynamic app for remote control and additional functions
Streaming from various platforms
Direct connection to PCs, consoles and other devices
Wireless and wired connection options
Universal remote support
Qualcomm aptX Adaptive, Qualcomm aptX, AAC, SBC support
Build Quality
Sennheiser Build Quality
The headphones are built with a rugged and flexible design. The durable metal hinge and sliders add appealing style.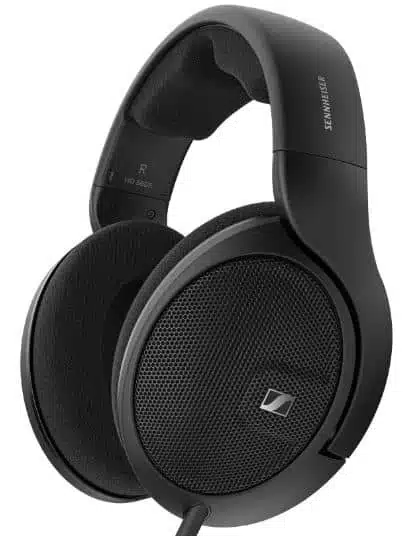 Even for long periods of use, they often remain in good condition. The latest ones are made from ZR01 amorphous zirconium, a metal used to drill the face of Mars, ensuring toughness and longevity.
Beyerdynamic Build Quality
Beyerdynamic focuses on making its devices comfortable and durable without diminishing audio quality.
The headsets use well-padded aluminum/plastic frames and velour-coated earpads. The earbuds have soft silicone earplugs for perfect fit and comfort.
Other Beyerdynamic devices also have plastic or aluminum chassis. A special feature of Beyerdynamic devices is that they have replaceable parts.
Ease of Use
Sennheiser Ease of Use
Sennheiser headphones come with various connectivity options making them very easy to connect and use for multiple occasions.
The customizable touch controls put you in control of your listening experience, from audio and phone calls to Siri and Google Assistant.
Beyerdynamic Ease Of Use
Beyerdynamic devices can easily be operated with minimal buttons for basic controls. A single button can be used in different ways for various functions, while some models have a touchpad for easy operation.
They are also easy to connect to other devices, without requiring prior device driver installation.
Cost
Sennheiser Cost
Headphones: $20 – $500
Microphones: $50 – $1000
Beyerdynamic Cost
Beyerdynamic devices perform exceptionally well for low prices. Some of their devices have midrange prices though.
Earbuds: $25 – $130
Headphones: $120 – $700
Microphones: $100 – $750
Space Requirements
Sennheiser Space Requirements
Sennheiser headphones are perfectly built for the ear. Whether you are buying over-ear, on-ear, or in-ear headphones, their construction is compact and easily fits the head and ear without exerting extra pressure.
Besides, the headphones are lightweight, and wearers may not feel the weight even after longtime use.
Beyerdynamic Space Requirements
Beyerdynamic headsets are usually large and unfoldable, so they can't fit well into pockets and small bags. They are light and portable though, with the Beyerdynamic DT 990 weighing only 250g.
Remote Controls
Sennheiser Remote Control
Although Sennheiser headphones do not come with remote controls, they support wireless streaming such as Bluetooth listening.
Also, you can control some of your Sennheiser headphones with the Sennheiser Smart Control app. The app helps you access firmware updates and allows you to choose adaptive ANC and anti-wind ANC for the first noise-canceling level.
Beyerdynamic Remote Controls
Beyerdynamic wireless devices can be remotely controlled and personalized using the MIY Beyerdynamic app which is available for iOS and Android.
Connectivity Options
Sennheiser Connectivity Options
Here are the connectivity options for Sennheiser:
Bluetooth multipoint
Fast auto-connect
SBC
aptX
aptX LL
AAC
Wired listening with a 2.5 mm cable
Beyerdynamic Connectivity Options
Beyerdynamic devices usually have few connectivity options, both wired and wireless. The options include USB 3.0, 3.5mm and 6.3mm audio jack, Bluetooth and USB C.
The headphones have changeable cables for various connectivity options.
Power Range
Sennheiser Power Range
Sennheiser headphones consume very little power to deliver incredible sound quality. Besides, the potable ones utilize either rechargeable or non-rechargeable AAA batteries and will deliver up to 100.45 dB/mW SPL.
Beyerdynamic Power Range
Headphones and earbuds do not require large amounts of power because of their proximity to the ear. Beyerdynamic headphones and earbuds typically have power ranges around 100mW to 200mW.
Frequency Response
Sennheiser Frequency Response
Sennheiser headphones perform well and widely exceed limits with ranges of 4 Hz to 51 kHz. The wide range helps prevent bass or treble roll-offs. Users also feel more frequencies and get a more immersive listening experience.
Beyerdynamic Frequency Response
Despite their compact sizes, Beyerdynamic devices have extremely low frequencies for chest-thumping bass and very high frequencies for clear treble. The DT 990 open headphones have a frequency response range from 5Hz to 35KHz.
Beyerdynamic devices generally have a frequency response range of 5Hz-48KHz.
Conclusion
Sennheiser produces high-quality headphones and microphones. The devices support numerous features and are energy efficient. They are, however, more expensive than the competition. On the other hand, Beyerdynamic devices are comfortable and easy to use. They are tonally balanced and are not too expensive. For people who don't want emphasis on bass or other tone ranges, Beyerdynamic devices are a great choice.
Related Articles
Sony Vs Sennheiser
Sennheiser Vs Audeze
Sennheiser Vs Epos
Sennheiser Vs Plantronics
Bose Vs Sennheiser
Norvan Martin is the founder of BoomSpeaker.com. He is a professional Electronics Engineer and is passionate about home theater systems and AV electronics. BoomSpeaker was created as an online hub to share his knowledge and experiences as it relates to home theaters and home audio electronics.
My email: admin@boomspeaker.com
Connect on Pinterest and Linkedin