Kicker and Kenwood are two renowned and well-respected brands in the audio industry that produce high-quality speakers, headphones, soundbars, and subwoofers. Kicker specializes in car audio products.
In this article, we will cover a general overview of both brands, looking specifically at sound quality, durability, price, and so on. Of course, each brand has different devices at different price points, however, we will compare them as closely as we can.
Kicker products are known for their powerful sound and high-quality construction, while Kenwood products are known for their excellent sound quality and wide range of products.
Kicker vs Kenwood Comparison Table
| Criteria | Kicker | Kenwood |
| --- | --- | --- |
| Brand Reputation | Well-regarded in Car Audio | Established and Trusted |
| Sound Quality | Powerful and Dynamic | Clear and Balanced |
| Build Quality/Design | Rugged and Innovative | Durable and Modern |
| Product Range | Car Audio Focus | Diverse Audio Solutions |
| Pricing | Moderate to High | Moderate to High |
| Features | High-performance Audio Features | Advanced Technologies |
Before we continue, you can check out similar comparisons in the series:
Pros and Cons of Kicker:
Pros: Known for producing high-quality car audio products, including speakers, amplifiers, and subwoofers. Many of their products are well-regarded for their sound quality and value for money.
Cons: Kicker is cheaper than the more premium brands and so offers lower quality specs.
Pros and Cons of Kenwood:
Pros: Known for producing a wide range of audio and video products, including speakers, headphones, and home theater systems. Many of their products are well-regarded for their sound quality and value for money.
Cons: Some users have reported issues with the functioning of some Kenwood systems. Often, Kenwood stereos require a reset to regain proper functioning.
Quick History
Kicker Quick History
Kicker, an American audio company, headquartered in Stillwater, Oklahoma, was founded in 1973. Many companies have tried to copy their square solo-baric L5 & L7 subwoofers over time but in vain. The Kicker is well known for making some of the most reliable and powerful amplifiers in the car audio industry.

The company boasts an excellent quality line of the full range and component speakers. Besides, they recently developed other home audio products such as Zune Dock and headphones.
Kicker traces its origin back to 1973. The company started as a two-person operation focusing on hand-building professional sound and musical instrument speaker systems. The company mainly manufactured products for churches, entertainment, and auditoriums.
In 1980, Kicker Performance Audio built the high-performance stereo enclosure market. This was when Steve Irby – the founder and president of the company, developed the Original KICKER – the Original KICKER being the first full-range speaker box constructed mainly for automotive use.
Kicker introduced its first Kicker Solo-Baric subwoofer in 1992 and the first Kicker Solo-Baric L7 square subwoofer in 2000 It continues to release more audio products with increased innovation and training and skills development.
Kenwood Quick History
Kenwood is an audio company that was established in Komagane City, Nagano Prefecture, Japan, in 1946 as the Kasuga Radio Co. Ltd. Kasuga invented the name Kenwood as a combination of "Ken" from Kenmore appliances and "Wood," which stood for durability and also suggested a relation to Hollywood, California.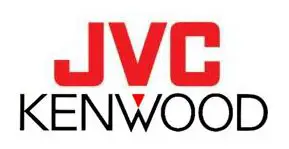 Kenwood became more popular than Trio. Trio then bought it in 1986 and renamed itself Kenwood. Kenwood produces speakers (including car stereos), amplifiers, and subwoofers.
Sound Quality
Kicker Sound Quality
Kicker produces excellent sound quality, though at a little higher cost. If you compare some of the best subwoofers from other brands with Kicker products in the same category, Kicker outsmarts many. The company continues to produce concert-like audio quality across a wide range with accurate sound and renowned bass.
Take Kicker 12" 800 Wall Comp VR, for instance. This is a cheaper product, easy to install, and delivers plenty of punch. With an RMS power of 400 Watts and peak power of 800 Watts, this subwoofer from Kicker can handle any music.
It has a higher sensitivity, good power handling capacity, and superior audio quality. It is, however, not quite as nuanced as a high-end subwoofer.
Therefore, although you might notice some sound distortion on some kicker speakers, it is generally a result of some external interference. Kicker speakers produce typically good quality sound, and the bass is ultra-clean.
Kenwood Sound Quality
Kenwood is very consistent in producing fairly average to good-quality sound regardless of the model. The vintage Kenwood speaker surrounds were built with urethane for optimal cone movement during sound production.
In general, their speakers are average in terms of sound. This is because many of them lack strong bass. However, the mids and highs tend to be ok.
Kenwood car stereos are particularly good and are some of the best and most popular on the market. This is because Kenwood stereos offer impressive sound quality, making them ideal for car audio systems.
The new Kenwood ODELIC SP0001 Glass speakers defy the old belief of wood-only speakers. The speakers themselves are made from an aluminum die-cast body to reduce unnecessary vibrations.
Features
Kicker Features
Kicker speakers feature suitable power-handling devices that make them more likable. The car speakers especially come with average superior audio quality with superior low-end accuracy.
Whether you choose to listen to Kicker at its high volume frequencies or mid-level settings, the sound quality delivery and performance are always on top of its performance.
Let's look at the Kicker CSC65 CS Series 6.5-inch performance features.
200 Watts RMS Power per 2 pairs
300 Watts Max per speaker
5-inch 4-ohm 2-way car coaxial audio speakers
Polypropylene cone to protect against heat and sunlight
EVC technology for improved woofer performance
5 inch PEI dome tweeters
Kenwood Features
The key features of Kenwood products include:
High power handling
Wide range of frequency response
Wide range of signal-to-noise ratio ratings
Compatibility with a wide range of systems
Build Quality
Kicker Build Quality
Kicker speakers boast very good design and build quality.
For instance, the Kicker CompQ subwoofer has a more solid build with a sleek appearance that reflects its outstanding build quality.
Kenwood Build Quality
Kenwood pioneered the use of urethane in speaker surrounds for greater cone vibrations. They are built with a high-quality one-piece steel basket for added durability. Besides, the woofers are built with mica-injected fiber textured polypropylene to ensure the sound is great and the speakers are durable.
Kenwood now offers Excelon (stylized as EXcelon), its proprietary speaker technology offering better sound quality based on sound range, quality parts, and superior workmanship. Kenwood's Excelon line is their best. The front plates are typically made of brushed aluminum with aluminum knobs and switches and glass covers.
As an example, the new ODELIC SP0001 Glass Speakers look fantastic besides being strong. The aluminum die-cast bodies of the speakers themselves resist vibrations and ensure longevity.
For customers who opt for cheaper speakers, Kenwood also has a speaker line built with cloth edge and polypropylene mica composite cones. While these speakers may look decent, their quality is low and may not last long.
Ease of Use
Kicker Ease Of Use
Kicker engineers put more effort into researching and developing skills to ensure their audio products are manufactured with the highest precision.
They understand that the speakers, for instance, are an excellent way to deliver sound quality for various uses by multiple users.
Therefore, the kicker speakers are built in a manner that makes them easy to use both at home and in the office. They produce excellent sound quality and will fit any form of use. Here are the benefits of using kicker speakers:
Usable on a wide range of applications
Excellent sound quality
Easy to use
Excellent customer service just in case you face any issues with any kicker products
Kenwood Ease Of Use
Kenwood stereos are not easy to connect to iOS and Android devices. The stereos come with one to three inputs for cameras, while the very high-end ones include an integrated and advanced navigation system that may not be very easy to use for an average individual.
On the other hand, Kenwood speakers are simple and easy to install.
Cost
Kicker Cost
The average costs for Kicker products are listed below:
Speakers: $10 – $1000
Amplifiers: $40 – $1000
Subwoofers: $40 – $1000
Kenwood Cost
Here are some price ranges for different Kenwood products:
Speakers: $20 – $100
Amplifiers: $50 – $5000
Subwoofer: $20 – $1500
Space Requirements
Kicker Space Requirements
Kicker has perfectly developed three new ultra-thin, down-firing enclosures known as TRTP-Series. You can purchase the enclosures both in-store and online.
They also come with a single 2-ohm terminal available in 8-inch, 10-inch, and 12-inch models. The famous KICKER CompRT thin subwoofer alongside the reflex passive radiator permits bass upgrade without increasing the depth.
These kicker enclosures are barely five inches high and can fit anywhere from behind the pickup seat to behind the back cargo area of a hatchback. Also, the down-firing design makes it possible to include them in tight spaces and still be able to deliver peak performance.
Therefore, these and other kicker products are designed to fit in small spaces while still ensuring their performance is optimized for a better sound experience.
Kenwood Space Requirements
Kenwood car speakers are compact and easily fit in tiny spaces. For instance, the tweeter heights of the New PS Series are designed as low as possible, and the speaker units decently fit within the spaces for factory speakers.
Kenwood's higher-end amplifiers are quite good, yet they are small considering the massive output that they can push.
Remote Controls
Kicker Remote Controls
Wireless remote control is a crucial feature of many audio products today. Kicker makes its products user-friendly by including remote control systems for hands-free management of your entertainment equipment.
Kicker KMLC remote control for Kicker LED marine speakers and subs is a special hands-free control system compatible with kicker TVs and allows quick toggling between programs without changing your sitting positions.
Kenwood Remote Controls
Kenwood products come with remote controls for hands-free control. Besides, you can also install the Kenwood remote application to enhance your experience with the Kenwood car stereo, for instance.
The Kenwood Remote app helps you connect and control compatible Kenwood car receivers via Bluetooth, just like a wireless remote control. The app can also display the source information of Kenwood car receivers on your smartphone's screen, making it easier to make audio settings using the graphic interface.
Connectivity Options
Kicker Connectivity Options
Kicker products are built with the changing technology in mind. They, therefore, accept a wide range of connectivity options.
Most Kicker speakers, for instance, will be able to connect to other Bluetooth speakers within their Bluetooth range. Below are some of the main connectivity options you can use with Kicker:
Bluetooth
USB
Wi-Fi
HDMI
RCA
Kenwood Connectivity Options
Kenwood supports a wide range of connectivity options, including:
Bluetooth
RCA
Optical
Headphone
HDMI
Power Range
Kicker Power Range
Speakers: Up to 480 watts peak power
Subwoofer: Up to 1800 watts peak power
Amplifiers: Up to 5000 watts peak power
Kenwood Power Range
Speakers: S Series up to 500W, X Series up to 180W, HQR Series up to 700W, M Series up to 1000W, and SPL Series up to 120W
Amplifiers: X Series up to 800W, HQR Series up to 1200W, PS Series up to 500W output power
Subwoofers: X Series up to 1000W
Frequency Response
Kicker Frequency Response
The frequency response of Kicker products is essentially wider. For instance, the Kicker 11 KB600W speaker works perfectly well within a frequency range of between 55 Hz to 21 kHz. However, some of the products have much narrower frequency ranges.
For instance, the Kicker 11HS8 Hideaway is built to operate within a frequency range of 25 – 150 Hz with a bass boost of 6+db at 40 Hz.
Kenwood Frequency Response
The frequency range of Kenwood component tweeters is 5 kHz – 25 kHz, while that of midrange speakers is 800 Hz – 23000 Hz.
Conclusion
Kicker excels in many ways from build quality to sound quality. For instance, the speakers deliver very clear highs. It is, therefore, a very good option if you are considering upgrading your sound system. Kenwood focuses on excellent workmanship and quality parts and is one of the most widely known car audio speaker brands. It also manufactures home stereo units, two-way radio systems, and amateur radio equipment.