JBL and Marshall are two renowned and well respected brands in the audio industry and produce high quality speakers, soundbars, headphones, and subwoofer. Marshall also produces, amplifiers, receivers and subwoofers.
In this article, we will cover a general overview of both brands, looking specifically at sound quality, durability, price and so on. Of course, each brand has different devices at different price points, however we will compare them as closely as we can.
JBL is known for its high-quality speakers and headphones, while Marshall is a well-known brand in the music industry known for its high-quality guitar amplifiers and other music equipment.
JBL vs Marshall Comparison Table
| Criteria | JBL | Marshall |
| --- | --- | --- |
| Brand Reputation | JBL is well-known for its wide range of audio products, including speakers, headphones, and professional audio solutions. | Marshall is a renowned brand, particularly famous for its iconic guitar amplifiers and later expanding into headphones and speakers. |
| Sound Quality | JBL products are known for delivering powerful and dynamic sound, suitable for both consumer and professional applications. | Marshall emphasizes a classic and powerful sound signature, inspired by its legendary guitar amplifiers. |
| Build Quality/Design | JBL products often feature durable build quality and practical designs, with a focus on portability in their consumer audio lineup. | Marshall products showcase a distinctive and rugged design inspired by their guitar amplifiers, often with solid build quality. |
| Product Range | JBL offers a diverse range of audio products, including speakers, headphones, soundbars, and professional audio solutions. | Marshall provides a range of audio products, including headphones, speakers, and amplifiers, all sharing the brand's iconic design elements. |
| Pricing | JBL products cover various price points, providing options for both entry-level and high-end audio consumers. | Marshall products are often positioned in the mid to high price range, reflecting the brand's premium and iconic status. |
| Features | JBL products include features such as Bluetooth connectivity, waterproof designs, and advanced audio technologies. | |
Before we continue, you can check out similar comparisons in the series:
Pros and Cons of JBL:
Pros: Known for producing a wide range of audio products, including speakers, headphones, and home theater systems. Many of their products are well-regarded for their sound quality and value for money.

Cons:

Some users have reported issues with their devices' audio cutting out, being muffled, or experiencing other issues.
Pros and Cons of Marshall:
Pros: Known for producing high-quality amplifiers and speakers with a distinctive vintage design. Many of their products are well-regarded for their sound quality and build quality.

Cons:

Some of their products can be expensive, and some users have reported issues with volume, stability and poor audio.
Quick History
JBL Quick History
JBL was founded in 1946 by James Bullough Lansing just after World War II. It is headquartered in Los Angeles, California, USA. The company manufactures amplifiers, loudspeakers, and headphones with the JBL Professional LSR10S being one of its best-selling subs with a class D amp, among other features. It is currently owned by Harman International after its Vice president Bill Thomas sold it in 1969.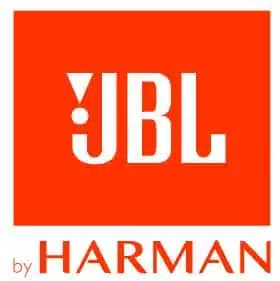 In the 1970s, JBL entered the studio industry and launched its new technologies academy of motion pictures' first full-line portable system in the 1980s. Also, the company was the first to introduce titanium in high-frequency diaphragms.
Marshall Quick History
Marshall, also called Marshall Amplification, is a company that is well known for the production of crunchy-sounding amps. Jim Marshall, a successful drummer and drum teacher, started the company in 1962, with its headquarters now in Bletchley, Milton Keynes, England.

Some of the world's best bands and musicians have praised Marshall's equipment. Products produced by the company include amplifiers, headphones, subwoofers, and speakers.
Sound Quality
JBL Sound Quality
JBL speakers tend to depict a neutral, balanced sound profile. Their bass-heavy audio profile makes them ideal for party and personal use, especially for those looking for deep bass to listen to modern pop and hip hop music. The speakers are also loud with rich sound.
The speakers perform well in both high and low volumes. Built for DJs and other professionals, the speakers are tough and reliable. The Bluetooth speakers have long battery life lasting 24 hours or more.
On the other hand, JBL headphones are packed with features that help them deliver a well-balanced sound that closely follows the Harman curve.
However, the design and fit of these headphones are not very comfortable. A top-of-the-range JBL could sound unique with the depth, power, and accuracy every listener appreciates!
Marshall Sound Quality
The company had surpassed expectations in terms of sound quality and had become one of the most well-known brands since 1962.
They are especially popular for producing products that sound "crunchy" and loud, and their amps and speakers are popular among rock and metal players. Although some Marshall devices have an anemic and weak low end, the treble and mid-range are crystal clear.
Features
JBL Features
JBL manufactures futuristic speakers to ensure users can easily fit them into their modern home systems. Bluetooth speakers and subwoofers from JBL, for instance, come with the following features:
Polypropylene or cellulose-fiber cones
Frequency response depends on specific speakers
Sensitivity of about 2.83V at 1 meter
Power handling up to 250W RMS
Marshall Features
The majority of Marshall products have a classy design and are highly durable. Below are some Marshall device features that make their devices user-friendly:
Dual-host functionality (allowing you to connect and switch between two Bluetooth devices)
Marshall mobile app to customize or control the sound
Micro USB port.
Microphone connectivity
Bluetooth and microphone connectivity
Build Quality
JBL Build Quality
JBL speakers are well built with Aluminum, Nickel, and Cobalt which is a strong high-power permanent alloy.
Also, the wireless speakers are high quality and built with solid features. The performance is reliable and they are waterproof which makes them all weather.
The headphones however have a plasticky build that makes them look average despite the well-balanced sound.
Marshall Build Quality
Compared to other audio products in today's market, Marshall devices have an averagely good build quality. Marshall headphones are made of vinyl and plastic mix with a lot of padding for added comfort.
Some Marshall devices are built with a leather-clad exterior, brass fittings, a cloth grille, and of course, the iconic Marshall logo. Most speakers have rubber feet on the bottom to keep them from shifting and to preserve the surface they are placed on.
Ease of Use
JBL Ease Of Use
Setting up JBL speakers may not be easy if you are not ready to handle the process. However, if your speakers are within the Bluetooth range, JBL speakers will easily pair with nearby devices.
The subwoofers may not be very easy to set depending on your car, but they are easy to use. The wireless headphones are easy to use, whether you want to talk or just listen.
Marshall Ease Of Use
Marshall devices are easy to use and set up due to their ergonomic features. The Marshall app is available on both the Android and Apple stores, making it very convenient to use on any device. Users can also consult the guide booklet if they are having trouble setting it up.
Cost
JBL Cost
Bluetooth JBL speakers are available at a range of prices. You can, however, get them between 40 dollars and 400 dollars.
However, the GBL Go is still ranked the most affordable Bluetooth speaker owing to the added value of sound quality and portability. The cost is generally high due to the high cost of engineering, high cost of quality materials, and the cost of advertising.
Headphones: $10 – $200
Amplifiers: $50 – $5000
Marshall Cost
There are lots of audio manufacturers that sell at a higher price than Marshall, but this doesn't mean that Marshall products are cheap. Below is the price range for different types of Marshall products:
Speaker: $150 – $500
Headphones are sold for around $150
Amplifiers: $150 – $500
Space Requirements
JBL Space Requirements
JBL speakers are built to fit in many room sizes. The Bluetooth speakers are tiny in size and easily portable. Therefore, you can easily place them anywhere in your room or carry them for an outdoor listening experience.
Marshall Space Requirements
Marshall produces some portable devices which take up less space in the room, while they also produce some heavy and wide space-consuming speakers. Hence, depending on the product you're buying, you should put your available space into consideration.
Remote Controls
JBL Remote Controls
JBL builds remote controls to help with easy and safe control of music together with other call functions on other devices such as smartphones.
JBL Click, for instance, is a mountable Bluetooth controller that makes it easier to control your music and call functions on any smartphone. However, JBL Boombox and JBL Partybox 310 do not have remote controls.
Marshall Remote Controls
Most Marshall devices don't have a remote control. One of the devices that comes with one is the Marshall electronics IR remote control for cameras, which allows you to handle several of the camera's settings, including presets (up to six), zoom, focus settings, white balance adjustment, and more, from a distance of about 10 metres.
Connectivity Options
JBL Connectivity Options
JBL speakers, especially the Bluetooth-enabled ones, connect easily via Bluetooth. In fact, JBL makes them so that you can easily wirelessly connect up to 100 JBL speakers via Bluetooth.
Marshall Connectivity Options
You can wirelessly connect your device to Marshall using Bluetooth and Wifi. Some other available connections are via USB and HDMI depending on the device.
Power Range
JBL Power Range
The speakers have a high power handling capacity. For instance, the 840 Cinema Surround Speaker can handle 350 watts of continuous play, while the JBL Stage 1210 12" woofer can handle up to 250 watts RMS and 1000 watt peak power.
Subwoofers: 50W to 1600W rated power
Speakers: 50W to 250W rated power
Amplifiers: 50W to 800W per channel
Marshall Power Range
Marshall products do not really consume power compared to some other products. The power produced by their products ranges from 30 watts to 200 watts max. Marshall amplifiers output about 240 watts of power.
Most of their smaller products come with inbuilt batteries that are rechargeable.
Frequency Response
JBL Frequency Response
JBL speakers work well under various frequency ranges. For instance, the JBL ES Series speaker systems, such as the ES 20, operate between 65 HZ – 40 kHz.
The 840 Very High Power Cinema Surround Speaker for digital surround sound immersion application performs within the 60 Hz to 19 kHz frequency range.
Marshall Frequency Response
Marshall products' frequency ranges from 20Hz to 22KHz, which is quite okay, but of course, it varies depending on the kind of product you're buying. For example, the Marshall Kilburn speaker has a frequency of 62Hz to 20KHz and the Marshall Woburn Bluetooth speaker has a frequency of 35 Hz – 22kHz.
Conclusion
JBL offers a wide range of speakers for all use cases. Although most of them do not have EQs for customized sound, they have a pretty neutral sound profile. Besides, they have an excellent build quality that ensures that the portable JBL sound systems last longer. On the other hand, Marshall Company, since its establishment, has been producing easy-to-use and inexpensive devices that don't even consume much power. You will most likely find a fit for your needs, irrespective of your taste and budget.