As an Amazon Associate, we earn from qualifying purchases made on our website.
JBL and Focal are two renowned and well-respected brands in the audio industry and produce high-quality speakers, soundbars, headphones and subwoofers.
In this article, we will cover a general overview of both brands, looking specifically at the sound quality, durability, price, and so on.
Of course, each brand has different devices at different price points, however, we will compare them as closely as we can.
JBL speakers are known for always being a bit pricey, but they offer good products without compromising on quality. On the other hand, Focal speakers offer a good balance of SQ/SPL and great specs at a fair price.
Read on to learn more.
Quick History
JBL Quick History
JBL was founded in 1946 by James Bullough Lansing just after World War II. It is headquartered in Los Angeles, California, USA. The company manufactures amplifiers, loudspeakers, and headphones with the JBL Professional LSR10S being one of its best-selling subs with a class D amp, among other features. It is currently owned by Harman International after its Vice president Bill Thomas sold it in 1969.
In the 1970s, JBL entered the studio industry and launched its new technologies academy of motion pictures' first full-line portable system in the 1980s. Also, the company was the first to introduce titanium in high-frequency diaphragms.
Focal Quick History
Focal is a renowned French speaker brand that is well known for its quality and performance. Focal has been creating and manufacturing home audio loudspeakers, automobile audio speaker drivers and amplifiers, and recording monitoring loudspeakers, and headphones since 1979. The Focal brand, based in Saint-Étienne, France, has earned its place among the audio industry's leaders by producing constant innovative technology.
Every new generation combines existing advancements and inventions, allowing them to continually add new products to their collections. The Focal goal is to create a faithful replica of its original work while preserving its reputation.
Sound Quality
JBL Sound Quality
JBL speakers tend to depict a neutral, balanced sound profile. Their bass-heavy audio profile makes them ideal for party and personal use, especially for those looking for deep bass to listen to modern pop and hip-hop music. The speakers are also loud with rich sounds.
The speakers perform well in both high and low volumes. Built for DJs and other professionals, the speakers are tough and reliable. The Bluetooth speakers have long battery life lasting 24 hours or more.
On the other hand, JBL headphones are packed with features that help them deliver a well-balanced sound that closely follows the Harman curve.
However, the design and fit of these headphones are not very comfortable. A top-of-the-range JBL could sound unique with the depth, power, and accuracy every listener appreciates!
Focal Sound Quality
The Focal brand has been working on producing a high-quality sound that is rich and precise in order to set itself apart from other companies. When you listen to music on low-quality equipment, you lose the richness of the sound.
The final presentation is heavily influenced by the sound production equipment type and quality of the initial recording and the file type (MP3, CD, etc.). Focal acoustic professionals specialize in sound precision and know how to bring out the richness of recorded sound samples.
Focal sound qualities include good dynamics (the contrast between bass and treble) and sound neutrality (the absence of coloration or frills which lead to distortion).
Features
JBL Features
JBL manufactures futuristic speakers to ensure users can easily fit them into their modern home systems. Bluetooth speakers and subwoofers from JBL, for instance, come with the following features:
Polypropylene or cellulose-fiber cones
Rubber surround
Frequency response depends on specific speakers
Sensitivity of about 2.83V at 1 meter
Power handling up to 250W RMS
Focal Features
Focal designs every component to work together to deliver the highest possible musical quality. Some of the features of the Focal brand that make them one of the best are listed below:
Magnetic grille for woofers
Aluminum/magnesium inverted dome tweeter
Slatefiber midrange
Bass reflex design (front-firing port)
Lean-back design ensures precise sound at the listening position
Bluetooth, HEOS, Wi-Fi, and AirPlay 2 streaming support.
Multiple input and output ports
Up to 5 years warranty on their product
Innovative technology
Sensitivity 92.5 dB
High power handling
Low distortion
Bi-amp system
Accurate and natural sound output
Reliable construction material
Build Quality
JBL Build Quality
JBL speakers are well built with Aluminum, Nickel, and Cobalt which is a strong high-power permanent alloy.
Also, the wireless speakers are high quality and built with solid features. The performance is reliable and they are waterproof which makes them all weather.
The headphones however have a plasticky build that makes them look average despite the well-balanced sound.
Focal Build Quality
Most Focal products you buy will have a solid build. Focal has maintained a consistent level of product build quality over the years. If you desire a high level of build quality in your devices, Focal is among the best you can get out there.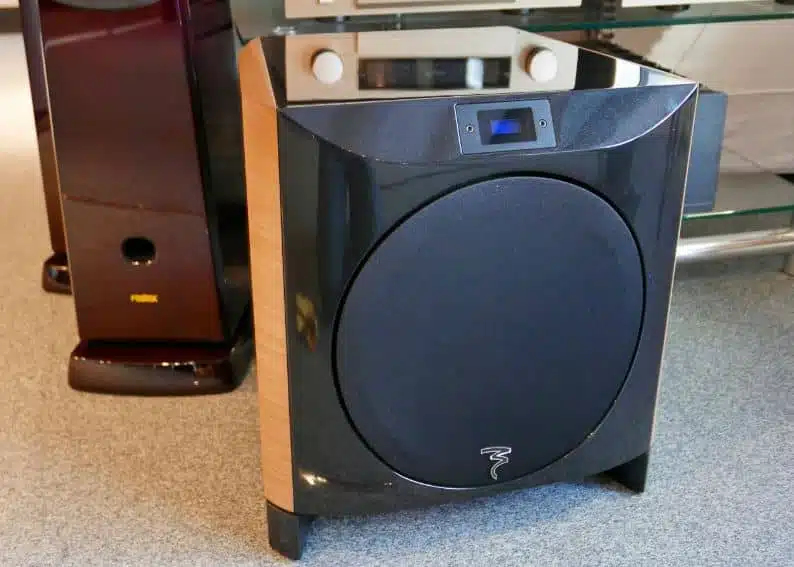 Their products are often compared to more reputable brands such as Yamaha and lots more.
Ease Of Use
JBL Ease Of Use
Setting up JBL speakers may not be easy if you are not ready to handle the process. However, if your speakers are within the Bluetooth range, JBL speakers will easily pair with nearby devices.
The subwoofers may not be very easy to set depending on your car, but they are easy to use. The wireless headphones are easy to use, whether you want to talk or just listen.
Focal Ease of Use
Focal products are very simple to use and come with a guidebook that explains how to set up and use the equipment.
You'll love the Focal brand speaker base because it makes speaker positioning and alignment (and, if necessary, re-positioning) very easy.
Unlike most other speaker designs, which require reaching beneath a cabinet with one or more spanners to adjust the spikes fitted to the base, the focal speaker base lets you simply reach below and make changes quickly, easily, and without the use of any equipment.
Cost
JBL Cost
Bluetooth JBL speakers are available at a range of prices. You can, however, get them between 40 dollars and 400 dollars.
However, the GBL Go is still ranked the most affordable Bluetooth speaker owing to the added value of sound quality and portability. The cost is generally high due to the high cost of engineering, the high cost of quality materials, and the cost of advertising.
Headphones: $10 – $200
Amplifiers: $50 – $5000
Cost
Focal products are significantly less expensive than some of the other audio system manufacturers in the same league.
This does not imply that they are inferior to other brands, and, of course, some other manufacturers' products are less expensive, while some are more expensive than Focal.
The price range for different focal devices is listed below:
Home speakers: $150 – $1500
Headphones: $50 – $300
subwoofers: $150 – $2000
Car speaker: $100 – $500
Focal produces sound systems that include a variety of high-quality characteristics, such as a durable design and a powerful sound, and they are all reasonably priced. No matter how inexpensive a focal product is, it will still provide an adequate output for the purpose for which it was created.
Space Requirements
JBL Space Requirements
JBL speakers are built to fit in many room sizes. The Bluetooth speakers are tiny in size and easily portable. Therefore, you can easily place them anywhere in your room or carry them for an outdoor listening experience.
Focal Space Requirements
Focal offers numerous products that are ideal for use practically anywhere and offer excellent portability. These include loudspeakers, soundbars, car audio, Bluetooth speakers, and lots more.
However, it's important to remember that the size of these products isn't the only aspect to consider when deciding where to put them; ventilation requirements are also to be considered.
Insufficient space may cause the device to overheat, resulting in a sudden shutdown. It is ideal to leave a few inches of free space around a Focal device, especially those that must be installed in a confined space.
Remote Controls
JBL Remote Control
JBL builds remote controls to help with easy and safe control of music together with other call functions on other devices such as smartphones.
JBL Click, for instance, is a mountable Bluetooth controller that makes it easier to control your music and call functions on any smartphone. However, JBL Boombox and JBL Partybox 310 do not have remote controls.
Focal Remote Control
Focal provides easy access to their devices as well as the ability to control them. With the use of remote control, users can listen to music on the gadget from any room. The FSP-8 remote control is an example of this. This LCD remote control enhances the DSP FSP-8 user experience.
You may simply make a change in the primary settings, and also significantly, remember up to four saved presets thanks to the easy control.
Connectivity Options
JBL Connectivity Options
JBL speakers, especially the Bluetooth-enabled ones, connect easily via Bluetooth. In fact, JBL makes them so that you can easily wirelessly connect up to 100 JBL speakers via Bluetooth.
Power Range
JBL Power Range
The speakers have a high power handling capacity. For instance, the 840 Cinema Surround Speaker can handle 350 watts of continuous play, while the JBL Stage 1210 12" woofer can handle up to 250 watts RMS and 1000-watt peak power.
Subwoofers: 50W to 1600W rated power
Speakers: 50W to 250W rated power
Amplifiers: 50W to 800W per channel
Focal Power Range
The amount of power consumed by Focal devices differs from one gadget to the next. For example, an entry-level Focal receiver's power range is roughly 120 watts for one channel and 60 watts for two channels. However, the average soundbar's power range/consumption is around 74 watts.
It is advisable to look through the user manuals to understand the power range of your focal device in order to get the most out of it.
Frequency Response
JBL Frequency Response
JBL speakers work well under various frequency ranges. For instance, the JBL ES Series speaker systems, such as the ES 20, operate between 65 HZ – 40 kHz.
The 840 Very High Power Cinema Surround Speaker for digital surround sound immersion application performs within the 60 Hz to 19 kHz frequency range.
Focal Frequency Response
We will make a few comparisons to give an overall idea. Focal Chora 826-D floor-standing loudspeaker has a frequency response of about 48Hz-28kHz while Focal Sopra SW 1000 BE Subwoofer has a frequency response of about (+/- 3dB) 20 Hz–150 Hz.
You can do your research on Focal Audio products to know about each device's frequency response when you need to get one.
Conclusion
JBL offers a wide range of speakers for all use cases. Although most of them do not have EQs for customized sound, they have a pretty neutral sound profile. Besides, they have an excellent build quality that ensures that the portable JBL sound systems last longer.
If you need a good sound system in the future, you can put your faith in Focal. Decades of experience have made the organization into a market-leading brand. Try Focal for your next sound upgrade if you're looking for great sound quality and high-fidelity sound.
Example Product Comparison
Focal Performance 165AS vs JBL GTO609C
| Specifications | Focal Performance 165AS | JBL GTO609C |
| --- | --- | --- |
| Speaker Size | 6 1/2 | 6 1/2 |
| Design | 2-way | 2-way |
| Tweeter Design | Inverted Dome | 3/4" Edge-Driven Dome |
| Impedance (Ohms) | 4 | 3 |
| Tweeter Composition | Aluminum | Silk |
| Woofer Composition | DFS | Carbon-injected |
| Woofer Surround | Butyl Rubber | Butyl Rubber |
| Parts Warranty | 1 Year | 1 Year |
| Labor Warranty | 1 Year | 1 Year |
| Sensitivity (1W at 1 meter) | 87.25 | N/A |
| Sensitivity at 2.83 volts | 91.3 | 93 |
| Frequency Response | 60 - 20k Hz | 53 - 21k Hz |
| Minimum RMS Wattage | 6 | 5 |
| Maximum RMS Wattage | 60 | 90 |
| Peak Power Handling (Watts) | 120 | 270 |
| Cutout Diameter or Length (inches) | 5 9/16 | 5 |
| Mounting Height (Inches) | 0.38 | 0.503 |
| Top-mount Depth (Inches) | 2 9/16 | 2 1/16 |
| Bottom-mount Depth (Inches) | N/A | 2 5/16 |
Focal Aria 906 vs JBL L100 Classic
| Focal Aria 906 Key Specs | JBL L100 Classic Key Specs |
| --- | --- |
| 2-way Design | 3-way Design |
| Recommended for rooms measuring from 160ft2 (15m2) | Impedance: 4ohms |
| Recommended for a listening distance of 8ft (2.5m) | Controls: Attenuators for MF and HF drivers |
| 1" Inverted Hard Dome Tweeter | Connector Type: Five-way gold plated binding posts |
| Power Range:25-120watts | Power Range:25-200watts |
| Weight:8.64kg | Weight:26.70kg |
| Flax cone | Dimensions (H x W x D): 636.5" x 15.3" x 14.6"( 636.5 x 389.6 x 371.5mm ) |
| TNF tweeter | 1" Dome Tweeter |
| Dimensions (H x W x D): 391.0" x 8-15/16" x 11-5/16"( 391.0 x 228.0 x 288.0mm ) | 5.25" Midrange |
| 6.5" Flax Woofer | 12" Aqua-plas coatedpure pulp Woofer |
| 55-28k Hz Frequency Response | 5.25" Midrange |
| 89.5 dB Sensitivity | 40-40k Hz Frequency Response |
| Impedance: 8ohms | Crossover Frequencies: 450Hz, 2.5kHz. |
| Nominal impedance 8Ώ | 90 dB Sensitivity |
Related Articles
Jbl Vs Sony
Jbl Vs Qsc
Jbl Vs Kicker
Klipsch vs Focal – Which Brand Is Better?