As an Amazon Associate, we earn from qualifying purchases made on our website.
Last Updated on June 22, 2023 by Norvan Martin
Focal and Kenwood are two renowned and well respected brands in the audio industry and produce high quality speakers, soundbars, headphones and subwoofers.
In this article, we will cover a general overview of both brands, looking specifically at sound quality, durability, price and so on.
Of course, each brand has different devices at different price points, however we will compare them as closely as we can.
Focal is known for its high-quality speakers and headphones, while Kenwood is a well-respected brand in the audio industry known for its wide range of high-quality audio products for a variety of applications.
Pros and Cons of Focal:
Pros: Known for producing high-quality speakers and headphones with excellent sound quality and build quality. Many of their products are well-regarded by audiophiles and have received positive reviews.

Cons:

Some of their products can be expensive.
Pros and Cons of Kenwood:
Pros: Known for producing a wide range of audio and video products, including speakers, headphones, and home theater systems. Many of their products are well-regarded for their sound quality and value for money.

Cons:

Some users have reported issues with the functioning of some Kenwood systems. Often, Kenwood stereos require a reset to regain proper functioning.
Quick History
Focal Quick History
Focal is a renowned French speaker brand that is well known for its quality and performance. Focal has been creating and manufacturing home audio loudspeakers, automobile audio speaker drivers and amplifiers, recording monitoring loudspeakers, and headphones since 1979. The Focal brand, based in Saint-Étienne, France, has earned its place among the audio industry's leaders by producing constant innovative technology.
Every new generation combines existing advancements and inventions, allowing them to continually add new products to their collections. The Focal goal is to create a faithful replica of its original work while preserving its reputation.
Kenwood Quick History
Kenwood is an audio company that was established in Komagane City, Nagano Prefecture, Japan, in 1946 as the Kasuga Radio Co. Ltd. Kasuga invented the name Kenwood as a combination of "Ken" from Kenmore appliances and "Wood," which stood for durability and also suggested a relation to Hollywood, California.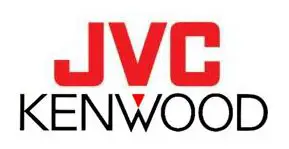 Kenwood became more popular than Trio. Trio then bought it in 1986 and renamed itself Kenwood. Kenwood produces speakers (including car stereos), amplifiers and subwoofers.
Sound Quality
Focal Sound Quality
The Focal brand has been working on producing high-quality sound that is rich and precise in order to set itself apart from other companies. When you listen to music on low-quality equipment, you lose the richness of the sound.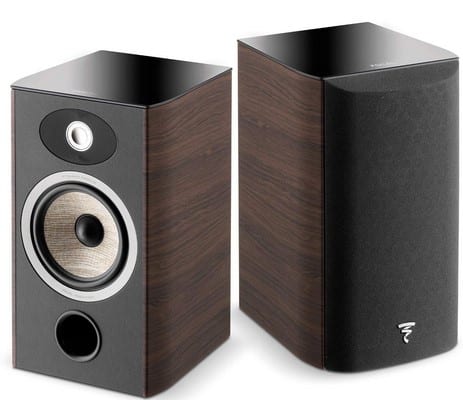 The final presentation is heavily influenced by the sound production equipment type and quality of the initial recording and the file type (MP3, CD, etc.). Focal acoustic professionals specialize in sound precision and know how to bring out the richness of recorded sound samples.
Focal sound qualities include good dynamics (the contrast between bass and treble) and sound neutrality (the absence of coloration or frills which lead to distortion).
Kenwood Sound Quality
Kenwood is very consistent in producing fairly average to good-quality sound regardless of the model. The vintage Kenwood speaker surrounds were built with urethane for optimal cone movement during sound production.
In general, their speakers are average in terms of sound. This is because many of them lack strong bass. However, the mids and highs tend to be ok.
Kenwood car stereos are particularly good and are some of the best and most popular on the market. This is because Kenwood stereos offer impressive sound quality, making them ideal for car audio systems.
The new Kenwood ODELIC SP0001 Glass speakers defy the old belief of wood-only speakers. The speakers themselves are made from an aluminum die-cast body to reduce unnecessary vibrations.
Features
Focal Features
Focal designs every component to work together to deliver the highest possible musical quality. Some of the features of the Focal brand that make them one of the best are listed below:
Magnetic grille for woofers
Aluminum/magnesium inverted dome tweeter
Slatefiber midrange
Bass reflex design (front-firing port)
Lean-back design ensures precise sound at the listening position
Bluetooth, HEOS, Wi-Fi, and AirPlay 2 streaming support.
Multiple input and output ports
Up to 5 years warranty on their product
Innovative technology
Sensitivity 92.5 dB
High power handling
Low distortion
Bi-amp system
Accurate and natural sound output
Reliable construction material
Kenwood Features
The key features of Kenwood products include:
High power handling
Wide range of frequency response
Wide range of signal-to-noise ratio ratings
Compatibility with a wide range of systems
Build Quality
Focal Build Quality
Most Focal products you buy will have a solid build. Focal has maintained a consistent level of product build quality over the years. If you desire a high level of build quality in your devices, Focal is among the best you can get out there.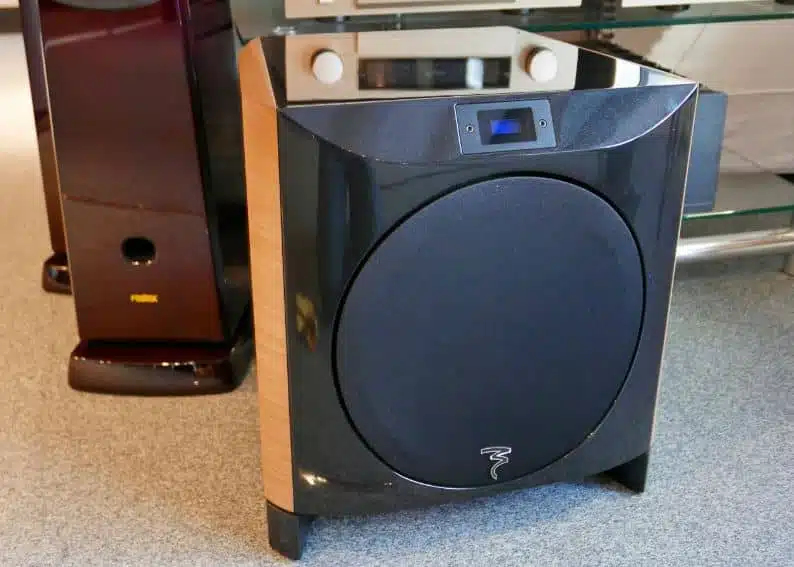 Their products are often compared to more reputable brands such as Yamaha and lots more.
Kenwood Build Quality
Kenwood pioneered the use of urethane in speaker surrounds for greater cone vibrations. They are built with a high-quality one-piece steel basket for added durability. Besides, the woofers are built with mica-injected fiber textured polypropylene to ensure the sound is great and the speakers are durable.
Kenwood now offers Excelon (stylized as EXcelon), its proprietary speaker technology offering better sound quality based on sound range, quality parts and superior workmanship. Kenwood's Excelon line is their best. The front plates are typically made in brushed aluminum with aluminum knobs and switches and glass covers.
As an example, the new ODELIC SP0001 Glass Speakers look fantastic besides being strong. The aluminum die-cast bodies of the speakers themselves resist vibrations and ensure longevity.
For customers who opt for cheaper speakers, Kenwood also has a speaker line built with cloth edge and polypropylene mica composite cones. While these speakers may look decent, their quality is low and may not last long.
Ease Of Use
Focal Ease of Use
Focal products are very simple to use and come with a guidebook that explains how to set up and use the equipment.
You'll love the Focal brand speaker base because it makes speaker positioning and alignment (and, if necessary, re-positioning) very easy.
Unlike most other speaker designs, which require reaching beneath a cabinet with one or more spanners to adjust the spikes fitted to the base, the focal speaker base lets you simply reach below and make changes quickly, easily, and without the use of any equipment.
Kenwood Ease of Use
Kenwood stereos are not easy to connect to iOS and Android devices. The stereos come with one to three inputs for cameras, while the very high-end ones include an integrated and advanced navigation system that may not be very easy to use for an average individual.
On the other hand, Kenwood speakers are simple and easy to install.
Cost
Focal Cost
Focal products are significantly less expensive than some of the other audio system manufacturers in the same league.
This does not imply that they are inferior to other brands, and, of course, some other manufacturers' products are less expensive, while some are more expensive than Focal.
The price range for different focal devices is listed below:
Home speakers: $150 – $1500
Headphones: $50 – $300
subwoofers: $150 – $2000
Car speaker: $100 – $500
Focal produces sound systems that include a variety of high-quality characteristics, such as a durable design and a powerful sound, and they are all reasonably priced. No matter how inexpensive a focal product is, it will still provide an adequate output for the purpose for which it was created.
Kenwood Cost
Here are some price ranges for different Kenwood products:
Speakers: $20 – $100
Amplifiers: $50 – $5000
Subwoofer: $20 – $1500
Space Requirements
Focal Space Requirements
Focal offers numerous products that are ideal for use practically anywhere and offer excellent portability. These include loudspeakers, soundbars, car audio, Bluetooth speakers, and lots more.
However, it's important to remember that the size of these products isn't the only aspect to consider when deciding where to put them; ventilation requirements are also to be considered.
Insufficient space may cause the device to overheat, resulting in a sudden shutdown. It is ideal to leave a few inches of free space around a Focal device, especially those that must be installed in a confined space.
Kenwood Space Requirements
Kenwood car speakers are compact and easily fit in tiny spaces. For instance, the tweeter heights of the New PS Series are designed as low as possible, and the speaker units decently fit within the spaces for factory speakers.
Kenwood's higher end amplifiers are quite good, yet they are small considering the massive output that they can push.
Remote Controls
Focal Remote Control
Focal provides easy access to their devices as well as the ability to control them. With the use of remote control, users can listen to music on the gadget from any room. The FSP-8 remote control is an example of this. This LCD remote control enhances the DSP FSP-8 user experience.
You may simply make a change in the primary settings, and also significantly, remember up to four saved presets thanks to the easy control.
Kenwood Remote Control
Kenwood products come with remote controls for hands-free control. Besides, you can also install the Kenwood remote application to enhance your experience with the Kenwood car stereo, for instance.
The Kenwood Remote app helps you connect and control compatible Kenwood car receivers via Bluetooth, just like wireless remote control. The app can also display the source information of Kenwood car receivers on your smartphone's screen, making it easier to make audio settings using the graphic interface.
Connectivity Options
Kenwood Connectivity Options
Kenwood supports a wide range of connectivity options, including:
Bluetooth
RCA
Optical
Headphone
HDMI
Power Range
Focal Power Range
The amount of power consumed by Focal devices differs from one gadget to the next. For example, an entry-level Focal receiver's power range is roughly 120 watts for one channel and 60 watts for two channels. However, the average soundbar's power range/consumption is around 74 watts.
It is advisable to look through the user manuals to understand the power range of your focal device in order to get the most out of it.
Kenwood Power Range
Speakers: S Series up to 500W, X Series up to 180W, HQR Series up to 700W, M Series up to 1000W, and SPL Series up to 120W
Amplifiers: X Series up to 800W, HQR Series up to 1200W, PS Series up to 500W output power
Subwoofers: X Series up to 1000W
Frequency Response
Focal Frequency Response
We will make a few comparisons to give an overall idea. Focal Chora 826-D floor-standing loudspeaker has a frequency response of about 48Hz-28kHz while Focal Sopra SW 1000 BE Subwoofer has a frequency response of about (+/- 3dB) 20 Hz–150 Hz.
You can do your research on Focal Audio products to know about each device's frequency response when you need to get one.
Kenwood Frequency Response
The frequency range of Kenwood component tweeters is 5 kHz – 25 kHz, while that of midrange speakers is 800 Hz – 23000 Hz.
Conclusion
If you need a good sound system in the future, you can put your faith in Focal. Decades of experience have made the organization into a market-leading brand. Try Focal for your next sound upgrade if you're looking for great sound quality and high-fidelity sound. Kenwood focuses on excellent workmanship and quality parts and is one of the most widely known car audio speaker brands. It also manufactures home stereo units, two-way radio systems, and amateur radio equipment.
Related Articles
Jbl Vs Focal
Jbl Vs Kenwood
Focal Vs Alpine
Focal Vs Kef
Kicker Vs Kenwood
Alpine Vs Kenwood
Jvc Vs Kenwood
Kenwood Vs Jvc
Norvan Martin is the founder of BoomSpeaker.com. He is a professional Electronics Engineer and is passionate about home theater systems and AV electronics. BoomSpeaker was created as an online hub to share his knowledge and experiences as it relates to home theaters and home audio electronics.
My email: admin@boomspeaker.com
Connect on Pinterest and Linkedin