As an Amazon Associate, we earn from qualifying purchases made on our website.
Bookshelf speakers have been around for almost as long as audiophiles have. The appropriate design has been shown to significantly improve the appearance of a room. Speakers with futuristic designs do not fit in any room, however, some speakers with vintage designs do. This is why many people prefer vintage over modern speakers. Here's a quick rundown of the best antique bookshelf speakers.
Before we begin, I'd like to define what we mean by "vintage bookshelf speakers." Speakers that have the same audio quality as a high-end speaker but have a vintage look, which is usually made of wood.
Before you go on, you may want to check out the best vintage bookshelf speakers that you can buy online right now. You can also check out the best speakers from the 70s if you are looking at that time period.
Before you continue, you can also check out other guides in this series:
Best Vintage Speakers Under $1000 and Under $500
Vintage vs Modern Speakers
Best Vintage Bookshelf Speakers
Best 70s Vintage Bookshelf Speakers
7 Best Vintage Speaker Brands Review
12 Best Vintage Bookshelf Speakers of All Time
Speakers are entirely subjective. It's impossible for a speaker to be "best," because they all cast some shade on what they're playing, due to cabinet structure, driver selection, and crossover system.
With that being said, here is a list of the 12 best vintage bookshelf speakers of all time:
There are some fantastic sounding modifications on the BBC mini-monitors, which were initially designated as LS3/5A units and are most commonly seen by Rogers.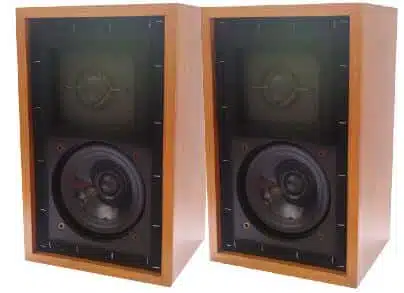 Spendor, KEF, and many other smaller British companies used it as a design worth emulating, despite the fact that it was originally used for monitoring recordings in the BBC mobile recording van, a use that did not require high volumes or deep bass, but did require clean accurate midrange for near field listening.
The Spica TC50 was one of the first vintage designs to use a slanted front panel and phase-coherent crossover to achieve phase precision.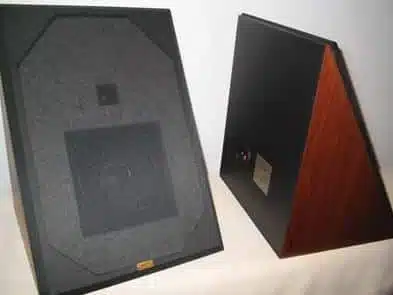 If it was not pertinent to mention "bookcase," I would have included Jon Dahlquist'sDahlquist DQ-10s, but they required to be on stands away from the wall and were too broad to be termed a bookshelf.
Celestion SL6s featured an extremely sweet, nearly unrivaled tweeter and a honeycomb anti-resonant cabinet, resulting in a highly effective design.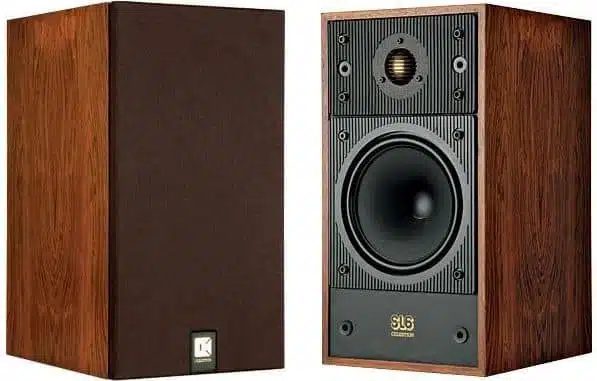 Later, considerably less expensive Celestion 3s attempted to capture some of the "magic."
The Larger Advent Loudspeaker, created by Henry Kloss, was one of the first truly successful acoustic suspension loudspeakers; in fact, when The Absolute Sound magazine first began, their reference was two pairs of Advents stacked head to head.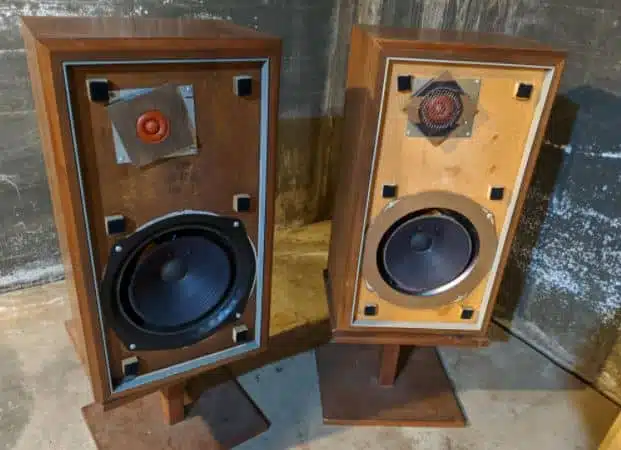 The Smaller Advent Loudspeaker was less efficient, yet it sounded remarkably similar to the original. Later Advents were far less enviable, particularly when the firm was sold to Jensen.
Wharfedale Diamonds started out little but have grown in popularity over the years thanks to several adjustments; now, the 10.2 is the largest.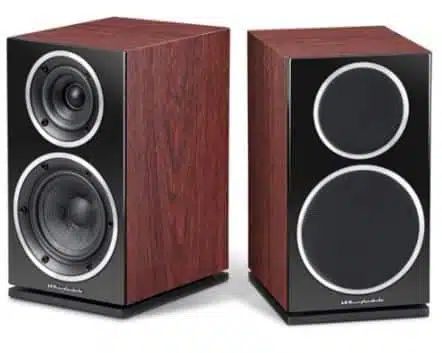 Dynaco A-25s and A-50s were classic tiny bookshelf speakers with rubber surrounds that outlasted many other foam woofer suspensions, plus they had (IIRC) a good SEAS tweeter before others understood their value.
NHT(Now Hear This) Speakers
Some of the NHT speakers, including the Ones, Twos, Zeros, and Super versions of all of them, were very beautiful solid designs with angled baffles built by Ken Kantor, creator of the notoriously pricey "Magic Speaker" just before to creating NHT (for "Now Hear This").
You'll need a lot of space for these. Cerwin Vega made their name by producing huge sounds with very little power.
These do not let you down. The bass is massive and precise, while the mid-range is pleasant. The highs are a tad underwhelming, but you can tune the crossover to your liking. Alternatively, a Dayton audio crossover can be used in its place.
Dalquist turned the audiophile world on its head with the release of their DQ-10 phased array speaker, which used a slew of electronics to correct for time-delay and diffraction problems, resulting in extremely uniform sound from a small number of drivers.
The Yamaha NS-10 was an anomaly; it had a large enough fan base to maintain it in production for many years, and it was employed in some reputable studios.
This was a step down from the Polk SDA series, but it shared many components. It's considerably more tolerant of low-quality signal sources, but it's just as stunning.
They feature a massive soundstage and perform better in close quarters than the preceding speakers. The response is not as flat as the Dalquist, but it does not provide a lot of color to things.
Best Vintage Speakers For Rock Music
Finding the best speakers for rock music might be difficult. In terms of the wide dynamic and frequency ranges that the speakers will be expected to reproduce, rock music places more complicated demands on a speaker than any other genre save classical.
When it comes to vintage speakers like these, we look for features that any decent speaker should have. As a result, we're seeking for a high-frequency response, sensitivity, and audio quality.
Here are our recommendations for the 3 best vintage speakers for rock music on the market:
The 3020i English walnut speakers from Q Acoustics are among the coolest vintage speakers available. Not only is it one of the coolest speakers, but it is also one of the best sounding speakers. They have a High-Frequency Driver, which produces one of the purest sounds.
The Klipsch Heritage Tabletop is a fantastic home speaker. The exterior is composed of walnut, giving this speaker a vintage appearance.

This is a really affordable vintage option. For a low price, you get high-quality sound and a classic design.

Best Bookshelf Speakers for Audiophiles
The 3020i speakers provide a great deal of detail and a spacious sound, and their design and build quality are superior to those of most speakers in their price bracket. This is also an excellent vintage speaker for vinyl record players.
The triangular Borea Br03 provides a significant improvement in sound quality.
The Borea BR03 is one of the greatest bookshelf speaker sets available, offering exceptional clarity and spaciousness, as well as plenty of strong bass.
The S1000MKII powered-speaker pair has best-in-class sound, a great design, and handy features like built-in Bluetooth, bass and treble adjustments, and a remote.
So there you have it, the top vintage bookshelf speakers. Choosing anything from this list ensures high-quality audio. You can choose the ideal design for yourself.
FAQs
1. Does modern Polk products have Dolby Atmos?
Dolby Atmos and DTS: X-enabled A/V receivers and pre-amp processors, as well as Dolby Atmos and DTS:X virtualizers, are all compatible with modern Polk products. Their speakers may be blended to meet most spaces and setups.
2. Does dust affect the sound in vintage speakers?
Dust and dirt may often become trapped in the systems, impacting how they perform and, as a result, leading to mediocre music. Cleaning your speakers keeps them in great condition and ensures that your music sounds wonderful. Also, polishing them may make them look as new as they were first manufactured.
With proper care and maintenance, your vintage speakers can last more than four to five decades! So, you should look after them.
3. How old are vintage speakers?
Vintage speakers first appeared in the 1960s, 1970s, and 1980s. There are also authentic antique loudspeakers from the 1940s and 1950s. A huge boxlike cabinet created in the 1970s is an example of a vintage speaker.
4. Are vintage speakers worth it?
Because most antique speakers are less efficient than modern speakers, they may not play as loudly as you'd want in a bigger room. Furthermore, some individuals love the warm sound of older audio equipment, but others may prefer the contemporary sound of most recent speakers.
However, if you are a true audiophile or a collector, they are worth buying.
Conclusion
There you have it, the best vintage speakers of all time! You can also check out our guide on the best vintage speakers and receiver combo for a complete vintage system.
Norvan Martin is the founder of BoomSpeaker.com. He is a professional Electronics Engineer and is passionate about home theater systems and AV electronics. BoomSpeaker was created as an online hub to share his knowledge and experiences as it relates to home theaters and home audio electronics.
My email: admin@boomspeaker.com
Connect on Pinterest and Linkedin