Arcam and NAD are two renowned and well-respected brands in the audio industry that produce high-quality speakers, soundbars, subwoofers, and amplifiers.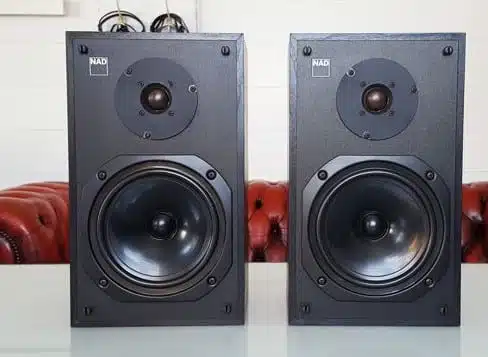 This article will cover a general overview of both brands, looking specifically at the sound quality, durability, price and so on. Of course, each brand has different devices at different price points, however, we will compare them as closely as we can.
Arcam is known for its high-quality home theater systems and audio equipment, while NAD is a well-regarded brand in the audio industry known for its high-quality home theater systems and audio equipment.
Arcam vs NAD Comparison Table
| Criteria | Arcam | NAD |
| --- | --- | --- |
| Brand Reputation | Respected for high-end audio and home theater equipment, known for delivering audiophile-grade performance. | Well-known for producing high-quality audio components and electronics with a focus on performance and value. |
| Sound Quality | Emphasizes audiophile-grade sound reproduction, often incorporating advanced technologies and high-quality components. | Known for delivering clean and detailed sound, with a focus on high-performance amplification and audio processing. |
| Build Quality/Design | Features sturdy construction with attention to build quality, often with a sleek and modern design aesthetic. | Emphasizes robust build quality, typically with a functional design that focuses on performance and durability. |
| Product Range | Specializes in high-end audio components, including amplifiers, AV receivers, and audio processors. | Offers a broad range of audio components, including amplifiers, AV receivers, and BluOS-enabled streaming products. |
| Pricing | Falls in the mid to high-end price range, reflecting the premium quality and performance of audiophile-grade audio equipment. | Varied pricing, providing options for different budgets, with an emphasis on delivering high value for the price. |
| Features | Known for incorporating advanced features, including high-resolution audio support, room correction, and network streaming. | Emphasizes features such as Modular Design Construction (MDC), BluOS streaming, and advanced amplification technologies. |
Before we continue, you can check out similar comparisons in the series:
Pros and Cons of Arcam:
Pros: Known for producing high-quality audio components, including amplifiers, receivers, and CD players. Many of their products are well-regarded for their sound quality and build quality.

Cons:

Some of their products can be expensive, and some users have reported issues with durability.
Pros and Cons of NAD:
Pros: Known for producing high-quality home audio products, including receivers, amplifiers, and speakers. Strong reputation in the audio industry.

Cons:

Some products may be on the expensive side.
Quick History
Arcam Quick History
A&R Cambridge LTD (Arcam) is a company based in Cambridge Innovation Park, Waterbeach, Cambridgeshire, England. They are well known for their hi-fi equipment manufacturing. The company was created by students of the science and engineering department of Cambridge University in 1976.
The company products include Amplifiers, AV receivers, Streamers, Speakers, etc.
NAD Quick History
New Acoustic Dimension (NAD) is an electronics firm founded by Dr. Martin L. Borish in London, England, in 1972. Dr. Borish was an electrical engineer with a Ph.D. in physics. NAD 3020 is the most famous product manufactured by the brand in the 1970s.
The company was acquired in 1991 by AudioNord, a Danish firm, and later sold to the Lenbrook Group of Pickering, Ontario, Canada, in 1999. Today, NAD produces affordable AV receivers, amplifiers and speakers.
Sound Quality
Arcam Sound Quality
One of the reasons for the creation of Arcam audios is to give the best sound possible to people, this allows the company to produce products with top notch sound quality.

When using the Arcam SA30 in a cinema hall, you'll experience all the Sonic smoothness you really want in an audio system. The high,mid and low levels are clear and precise.
NAD Sound Quality
Over the years, NAD has gained a strong name as a high-fidelity audio brand by producing breakthrough amplifier designs that are yet reasonably priced.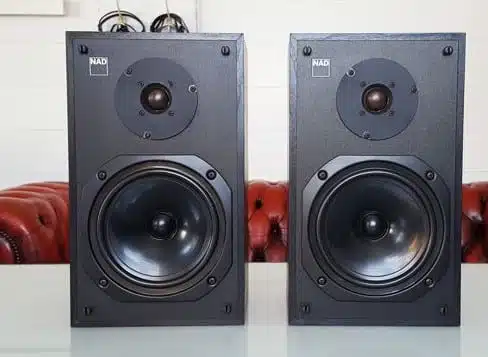 Indeed, NAD is a high-fidelity audio brand committed to simplicity, innovation, value, and performance. Some people argue that their devices are 'neutral' sounding.
As an example, the DirectDigital technology reduces domain conversions in the signal path and contributes to a pure and vivid sound. HybridDigital technology, on the other hand, blends analog and digital sources to create a platform for smooth, harmonious delivery of quality sound.
Features
Arcam Features
Arcam product has many beneficial features that make them surpass or compete with other renowned brands. These features include:
Ethernet support

Airplay- for streaming of music on iOS devices

Google Chromecast- for music streaming on Android devices

Wi-Fi

USB port

Several input ports such as- Coaxial, optical, MC & MM phono and RCAs
NAD Features
The key features of NAD products include:
Low harmonic and intermodulation distortion
Modular Design Construction (MDC) that helps prevent untimely obsolescence
"Simple is better" design philosophy
NAD PowerDrive technology
Build Quality
Arcam Build Quality
Arcam devices are said to be in the middle of the road with their build quality (not bad but not fantastic) i.e they don't always have a 5-star rating.
Arcam devices are built with a full metal jacket (FMJ). They are built using both steel and aluminum. The aluminum covers the front panel while the steel covers the chassis. This makes some of the devices looks like a tank which some customers don't find attractive but it makes the devices durable
NAD Build Quality
NAD receivers are built with elegant all-alloy casework. The internal construction is intricate with rigid panels and magnetic iso-point feet offering rock-circuit for the multi-layer circuit boards. In addition, the Modular Design Construction chassis is "future-proof" and allows for easy and affordable upgrades.
NAD speakers are built to last, while the amps tend to have the poor build quality and tend to have common faults.
Ease of Use
Arcam Ease Of Use
Arcam devices are easy to use for people with or without smartphones, the mobile app is compatible for both iOS and Android device users to control the sounds from the comfort of their phones.
People without smartphones can control Arcam devices with the use of remote control. Arcam devices also have a well-labelled and soft button at the front for easy access and control.
NAD Ease Of Use
NAD products are built with simplicity in mind, making them very easy to set up and operate. They easily connect to Wi-Fi from the Google Home app, and they come with headphone jacks and USB ports for easy connection to external devices. They also connect to BluOS.
Cost
Arcam Cost
Arcam devices seem kind of expensive but affordable.
Below are the price ranges of Arcam devices
Amplifier- $500-$2500

AV Receiver- $2000-$7000

Streamer- $500-$1500

Speaker- $300-$1500
NAD Cost
Receivers: $20 – $5000
Amplifiers: $50 – $3000
Speakers: $100 – $1500
Space Requirements
Arcam Space Requirement
Arcam devices are very portable and handy. They consume less space.
FMJ A18 has a dimension of w×d×h (432×275×85) and has a weight of 7.2kg
NAD Space Requirements
Speakers, amps, and receivers are built with a compact design. They require very little space for pavement and will not crowd your living room or basement.
Remote Controls
Arcam Remote Control
Arcam devices have a remote control that works for more than 1 device. You'll be able to control both devices eg (sound bar+Tv. They work in a range of 15 metres.
NAD Remote Controls
Although NAD now makes some receivers with touchscreen displays to make them easier to control, they still make remote controls to make this reality more practical. The remote controls come with receivers, amps, and subwoofers but can still be purchased separately if you lose your factory remote or when it is ruined. Remotes cost between 20 dollars and 50 dollars.
Connectivity Options
Arcam Connectivity Option
Arcam devices have several connectivity options. They can be connected both with wired connectors and wirelessly.
WiFi and Ethernet are available for wireless connection while USB, coaxial and RCA are available for wired connection.
NAD Connectivity Options
Speakers
Single-ended RCA
12 V trigger input
USB
RCA
Bluetooth
Receivers
Bluetooth
RCA
USB
Wi-Fi
Balanced XLR auto-sensing inputs
Amps
Power Range
Arcam Power Range
The device's performance and capacity determine the rate at which Arcam devices consume power. Nevertheless, Arcam devices consume less power than some brands. They have a power consumption in the range of 300 watts to 400 watts. An example is the FMJ A18 with a power consumption range of 350 watts.
NAD Power Range
Receivers: up to 1000 watt peak
Speakers: up to 250 watts RMS
Amps: up to 1000 watts continuous mono
Frequency Response
Arcam Frequency Response
The frequency response of Arcam devices also varies from device to device depending on the capacity of the devices but on average, Arcam devices have a frequency response range of 0.3hz to 20khz. An example is the FMJ CD17.
NAD Frequency Response
Speakers: 20 Hz and 20,000 Hz
Receivers: 20 Hz to 20kHz
Amps: 20 Hz to 20 kHz
Conclusion
On a final note, Arcam devices might be expensive but the functions and other qualities are worth it. Arcam devices are the best option for anyone who wants devices that consume less power but not for those who want cheap devices.
NAD is committed to simplicity, innovation, performance and value. With highly flexible outputs, NAD offers a balanced connection to powered speakers and amplifiers. Besides, it produces high-fidelity audio at very affordable prices.