Alpine and Bose are two renowned and well respected brands in the audio industry that produces high quality speakers, headphones, soundbars, and subwoofers.
In this article, we will cover a general overview of both brands, looking specifically at sound quality, durability, price and so on. Of course, each brand has different devices at different price points, however we will compare them as closely as we can.
Alpine is a well-known brand in the car audio industry, known for its high-quality in-car entertainment systems, while Bose is known for its premium-priced, high-quality audio products for a variety of applications.
Alpine vs Bose Comparison Table
| Criteria | Alpine | Bose |
| --- | --- | --- |
| Brand Reputation | Well-Known in Car Audio | Highly Recognized |
| Sound Quality | Clear and Powerful | Balanced and Clear |
| Build Quality/Design | Robust Build, Car Audio Focus | Sleek and Modern |
| Product Range | Car Audio Solutions | Diverse Audio Solutions |
| Pricing | Moderate to High | Moderate to High |
| Features | Car-specific Features | Advanced Technologies |
Before we continue, you can check out similar comparisons in the series:
Pros and Cons of Bose:
Pros: Known for producing high-quality audio products with excellent sound quality and build quality. Many of their products, including headphones and home theater systems, are well-regarded by consumers.

Cons:

Audiophiles have expressed issues with the audio profile of Bose in terms of highs and lows.
Pros and Cons of Alpine:
Pros: Known for producing high-quality car audio products, including speakers, amplifiers, and subwoofers. Many of their products are well-regarded for their sound quality and value for money.

Cons:

Some users have reported issues with the durability and reliability of some of their products.
Quick History
Alpine Quick History
Alpine Electronics, Inc. was established in 1967 as Alpine Motorola.
This was a joint venture between the Alps Electric Company and Motorola. In 1978, the company name changed to Alpine Electronics, Inc. when the Alps bought all the Motorola shares. It is headquartered in Iwaki, Fukushima Prefecture, Japan. The company makes amplifiers, speakers, subwoofers, and car tweeters.
Bose Quick History
Bose is an American audio equipment company established by Amar Bose in early 1964. It is well-known for making high-end speakers, headphones, car sound systems, and other professional audio equipment.
Amar Bose started Bose because he was unhappy with the sound quality of a stereo he had bought. He did this to try to make sound systems better than they were at the time. Amar had taken the time to find out how important sound reverberation was to the sound system‌.
As a graduate of the Massachusetts Institute of Technology, Amar Bose knew how important research was to making excellent products. Therefore, he had made this the driving force for the company's growth over the past few decades.
Sound Quality
Alpine Sound Quality
Alpine produces a good professional range of speakers. Though the cheaper end may occasionally lack clarity and suffer from minor distortion, most speakers from Alpine have a very low level of distortion.
The bass is however not as much and those who need thumping bass may need to add a subwoofer.
Bose Sound Quality
There is a lot of criticism about Bose speakers as it relates to sound quality. Many people believe Bose is an overhyped company that focuses too much on marketing and not enough on R&D to improve the quality of its speakers.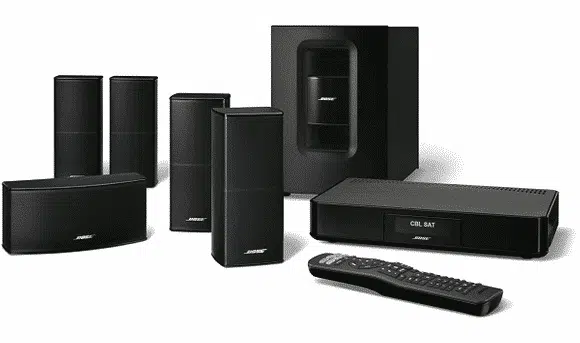 Many audiophiles for example lament the fact that Bose speakers tend to not have clearly defined highs and lows (bass). This is where the phrase – no highs, no lows, must be Bose came from.
While the above may be true, to Bose's credit, some psychoacoustics has been a primary focus in the development of Bose audio equipment. This focuses on the effect of the reflected sound arriving at the listener's head and thus tries to mimic a live performance with all their speakers.
This psychoacoustic design began with the Bose model 901, which was manufactured in 1968, and as a result of its success, it is still in production to this day.
But because Bose's psychoacoustic approach is unusual and most audiophiles criticize it, but that doesn't make it sound any less impressive. The sound fills the room, making it seem like a live performance without losing any of the high, mid, or low frequencies.
Features
Alpine Features
The speakers bear varied features. These are:
Hybrid carbon fiber
Aluminum-Magnesium alloy tweeter unit
Corrosion-resistant gold-plated terminals
CFRP Cone (Carbon Fiber reinforced Plastic)
Here are the main features of Alpine amplifiers
T.A.R circuitry
Thermal management control
Compact design
Adjustable gain control
Variable subsonic filter
Speaker level input
Bose Features
Bose has features for expressive audio, intuitive controls, and modern components for better use. It is pretty easy to identify a Bose product when you see one. Some of the most common features of Bose devices are patented and device-specific.
Most Bose speakers support all audio formats, like Flac and Wav. They also have voice support, like Amazon Alexa, built-in music streaming platforms, like Deezer and Spotify, and seamless wireless connectivity for listening to music in multiple rooms through the Sonos setup and SoundTouch.
You can also expect to find a micro USB port and a 3.5mm headphone jack/aux cable on a typical Bose device.
Most Bose headphones also have a background noise canceling feature that blocks out all the surrounding noise and allows you to focus on the sound from the headset. Because of this feature, Bose headsets are a great choice for professional uses like conference calls.
Build Quality
Alpine Build Quality
Alpine speakers have a premium and rugged build.
They use high-density polymers for speaker casing, and the cones are made from premium fiber instead of regular paper.
Their car stereos are also used in some of the most popular and well-respected car brands across the world including Audi, BMW, Mercedes, Skoda, and VW.
Build Quality
Bose products are not something you can rely entirely on when it comes to build quality. The build quality can be divided into the internal build and the external structure.
However, for a brand that has been a big player in the audio equipment industry, Bose seems to focus more on the internal build quality at the expense of the structural delivery. Therefore, this leads to a great-sounding device that has a poor structure.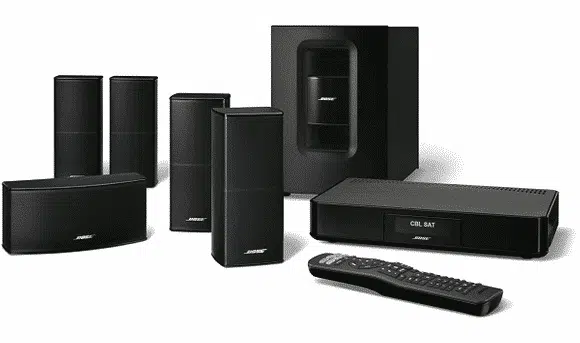 Although, another factor that might be worthy of note is the fact that the build quality varies from device to device. While some Bose products fall short of expectations, others are extremely durable.
For example, while most Bose speakers are usually reviewed to be of below-standard build quality, the headphones have enjoyed excellent reviews. An example of this is the Bose QuietComfort 35 II headphones, which most users have reported to have one of the best build quality.
Ease of Use
Alpine Ease Of Use
Alpine speakers are generally small in size and easy to install. The SPR-60C, for instance, focuses a lot on improving performance in a compact size. As a result, they are built with neodymium magnets that are much smaller than regular magnets and deliver better sound quality.
Bose Ease Of Use
A great number of Bose products are easy to use. This means that even without technical know-how, you can operate them without stress.
For example, the QuietComfort 35 II headphone has a design that can be turned 360 degrees, adjusted to an angle, and can be folded easily.
The Soundlink Micro is another Bose portable Bluetooth speaker that is designed with a freestanding mount which makes it ideal for use anywhere including the bedside, bookshelf, and other places. This includes poolside too since the Bose Soundlink Micro is waterproof and can stand easily.
Cost
Alpine Cost
Alpine speakers fall into the mid-range and the expensive category, with very few Alpine products falling within the bottom prices. While you can easily get a cheap speaker with offers well under $50, even under $20 from JVC and Sony, Alpine speakers generally cost around $40 or higher.
Bose Cost
One of the most important pieces of information you need to understand before choosing a Bose product is the fact that they are quite expensive. However, most people will unconsciously prefer to buy Bose products. This is basically for two reasons:
Bose has a brilliant marketing strategy which makes them one of the most popular brands in the world.
Bose speakers have a sound that makes your brain mimic the feeling of being in a live show. This is because of the tremendous investment by Bose in research and development.
Unfortunately, there are so many brands in the audio equipment industry with less prestige than Bose but which offer similar quality products at a lower price.
Check out the price tags for their most common products:
Bose earbuds: $180 – $450
Bose headphones: $100 – $550
Bose bass module speakers: $400 – $850
Bose Soundbar: $300 – $850
Space Requirements
Alpine Space Requirements
As we mentioned already, Alpine speakers are compact and easily fit in small spaces. You can therefore enjoy music from Alpine even in small rooms without worrying about speaker placement.
Bose Space Requirements
Most Bose products, including the home theater, AV receiver, and speakers, do not require too much space as they aren't normally large and bulk. They include shelf speakers, minimal home theaters, and AV receivers with pretty sleek designs.
Bose speakers such as SoundLink Color Bluetooth speakers can be used on the bookshelf without disturbing the arrangement of books.
Remote Controls
Alpine Remote Controls
Remote controls make listening to music a fantastic experience. Alpine remote controls such as Alpine's compact RUE-4360 remote control give you wireless command of your Alpine stereo system from any position and distance.
Some of the actions you can perform with the remote control include:
Audio processor adjustments
Track repeat and random playback of audio files from USB
Subwoofer level up/down
Defeat on/off to be able to apply tone controls using a separate EQ
Phone functions; include hanging up, picking up, or rejecting calls from paired smartphones
Bose Remote Controls
Bose has invested a great deal in ensuring that its users get the best audio experience. The Bose remote control is a sleek gadget that allows you to control your home entertainment without stress. They add this remote to almost all Bose products except for the headphones.
A pretty interesting factor to admire about the Bose remote control is the fewer buttons. The remote control adds usability to its delicate design. It allows you to perform all the desired tasks with a few clicks of the buttons.
Connectivity Options
Alpine Connectivity Options
The speakers are built with various connectivity options that support different use scenarios. For instance, some speakers accept RCA wiring with older brands, while others, such as the Bluetooth Alpine speakers, can easily connect through Bluetooth pairing. The other connectivity options available include USB.
Bose Connectivity Options
Here are the main connectivity options compatible with most Bose speakers:
Power Range
Alpine Power Range
The speakers have a significant power handling ability for the price. The power output on the high-end Alpine speakers is 300 watts or 100 watts RMS. The low and mid-range speakers deliver up to 150 watts RMS.
Bose Power Range
The power rating of Bose devices is not shown on most of their devices. But, according to different reviews from their users, the power range depends on the kind of device.
For example, the power range of an average mini home speaker like the Bose SoundLink Mini 2 is around 30 to 50 watts. The wattage of a larger speaker, such as the Bose Soundbar 300, is around 65 watts.
Frequency Response
Alpine Frequency Response
The type-S speakers operate within the frequencies of 80 Hz to 22 kHz while the R-Series respond well between 65 Hz to 29 kHz.
Bose Frequency Response
Most Bose speakers have a frequency response of around 25Hz to 20kHz. However, for most Bose headphones, the frequency range is between 100 Hz and 10 kHz.
Conclusion
Alpine makes great stereos and is a force to beat when it comes to mind-blowing head units. Its speakers offer quality and reliability even in the cheaper range. Also, the subwoofers have a good frequency response, good power handling, and are easy to install.
For those looking for a sound system that can simulate a live performance, Bose products are the best option. However, most audiophiles feel this is not a natural sound and it is hence heavily criticized amongst audiophiles.